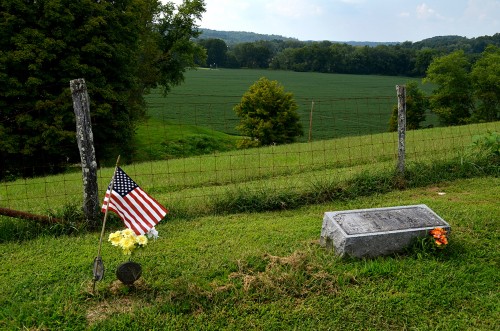 I'm drawn to the quiet dignity of rural cemeteries. It doesn't matter if I don't know anyone there. It doesn't matter if it's the Bean Cemetery in Rome Township near Guysville in Athens County, Ohio, or it's the Hitt Cemetery near Arbor or it's the High Hill Cemetery north of Neely's Landing. I'm not big on ghosts and spirits, but I feel a kinship walking among those strangers.
You can click on the photos to make them larger.
Feeling the bonds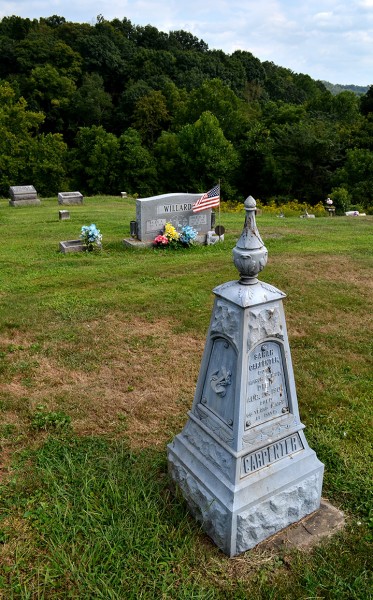 When I did a story about the Cruse Cemetery near Toga returning to nature, reader Larry Points left a comment that shows he has experienced those same feelings:
"…one will find the Gravel Hill Cemetery on a knoll with a scenic overlook of the countryside. In it is a tombstone for a nine-year-old girl who died in the 1880s. Upon the stone is this eroded inscription: "Beautiful lovely she was but given, a fair bud to earth to bloom in heaven." Standing alone at such a stone, in such a setting, imagining shared grief gathered round so long ago, one is drawn to the emotional ties which bond we humans one to another."
Bean Cemetery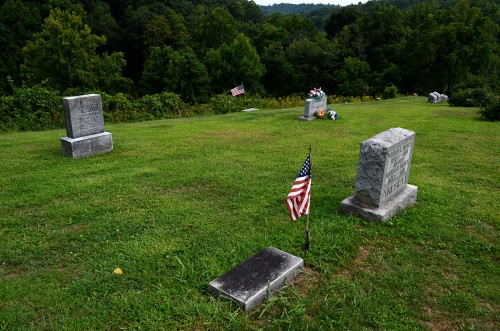 I didn't find a lot of online information about the cemetery. FindaGrave reports there are 104 internments in the cemetery, with about half of them photographed.
As you might suspect, there are a lot of Beans buried there. (Curator Jessica commented, "They grow lots of Beans in that part of the county. Actually, that is true, in both senses of the word."
The fields aren't green today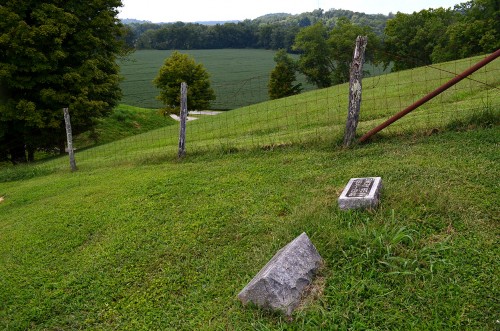 Athens County gets Cape weather about two days after Cape. The lush green fields I photographed at the end of August have seen snow in the past few days and there's more on the way.
The temperatures in West Palm Beach as I type this are a chilly 45 and falling. That's a lot better than Athens, where it is -2 and falling (wind chill -15), headed for a low of -11 before sunrise.
Maybe Florida isn't so bad after all.