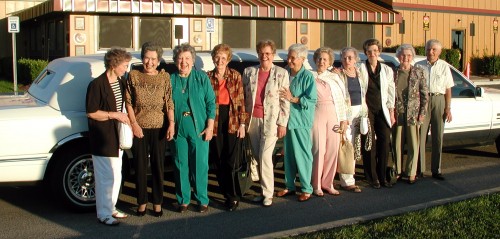 Mother called with shocking, though not totally unexpected news: Katy Proctor, one of her closest friends had died. She and her husband had been in ill health some time, but Mother and Katy still talked and visited fairly frequently.
In 2001, Brother Mark and I surprised Mother by renting a couple of stretch limos and taking her and her friends to a birthday dinner. We planned it for a month before her actual birthday so she wouldn't expect anything. Katy and her husband, Woody, were part of the crowd.
The group decided they wanted to see and be seen in their limos. As they cruised down Broadway, throngs of people lined the street, and she thought that maybe the whole town had turned out to celebrate her birthday. It was actually spectators showing up for the SEMO Homecoming parade, but, what the heck.
There was some discussion about mooning the crowd, but the folks in MY limo were talked out of it. I can't testify as to the behavior of the rowdy senior citizens in the other car.
Unfortunately, most of the people in this photo are no longer with us, something that makes Mother feel increasingly more isolated.
Katy's obituary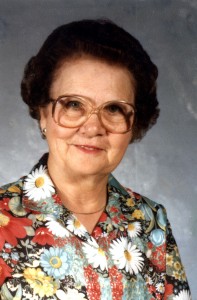 Kathryn Revelle (Katy) Proctor passed away on Feb 24 2015 at Assisted Living West at the Lutheran Home. She was born on November 23, 1920 at Hickory Ridge, Missouri to Melvin and Chlora McNeely Revelle. She grew up in Delta and graduated from Delta High School. She married Woodrow Proctor on June 7, 1941 at Oran, Missouri. They lived at Chaffee until 1964 when they moved to Cape Girardeau. She was cafeteria manager at Franklin School for 22 years. After her retirement she worked at Mothers Day Out at Lynwood Baptist church many years and volunteered at the Fish Food Pantry and SE Hospital Auxillary.
She is survived by her husband of 73 years, Woodrow Proctor, a son, David (Jeanie) Proctor of Nellysford, VA, a daughter, Brenda (John) Faris of Cape Girardeau. Five grandchildren, Stephen Faris (Jenny Weiss) of Cape Girardeau, Stuart (Megan) Faris of Webster Groves, Mo, Amy (Jack) Leachman of Asheville, NC, Andrea (Tarlton) Brewer of Richmond VA, and Kipp Proctor of Bozeman, MT and three great grandchildren Delia and Grady Faris of Webster Groves and Mary Grace Brewer of Richmond. She is also survived by a sister, Audrey Kitchen of Union, Mo.
She was preceded in death by her parents, 6 brothers and 4 sisters.
Active in organizations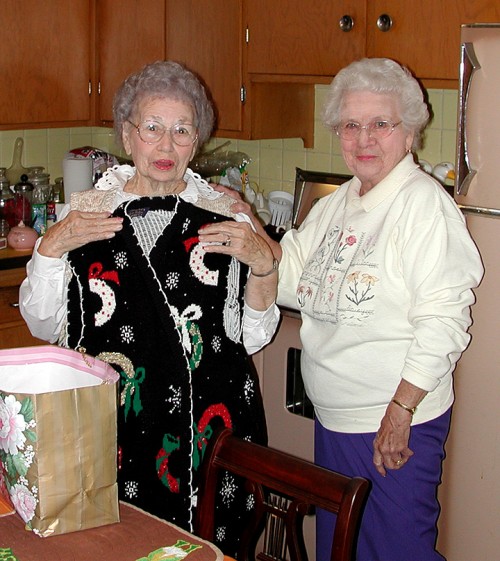 I did some newspaper searches several years back for some celebration Katy's family had planned.
The November 9, 1961, Missourian had a society brief that The Fern Herrington Intermediate G.A.s of Calvary Baptist met at the church on Monday to study, under the guidance of their counselor, Mrs. Woodrow Proctor, the chapter on "Germany, A Nation Divided," from the book, Teen Traveler Abroad.
Woody served in World War II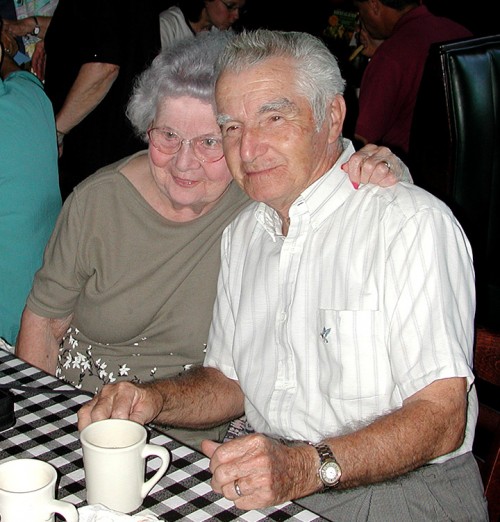 A brief in the August 6, 1945, Missourian said that Pfc. Ralph W. Proctor of Chaffee, a member of the 13th AAF Bomber Command in the Philippines, had been promoted to corporal in the Netherlands East Indies, according to a dispatch from headquarters overseas. Corp. Proctor, son of Mr. and Mrs. Joe Proctor, joined the service in December, 1942, and saw his first action with the veteran "Jungle Air Force" in June 1943, at Guadalcanal. His wife, Mrs. Kathryn Revelle Proctor, lives at Chaffee.
Squabbles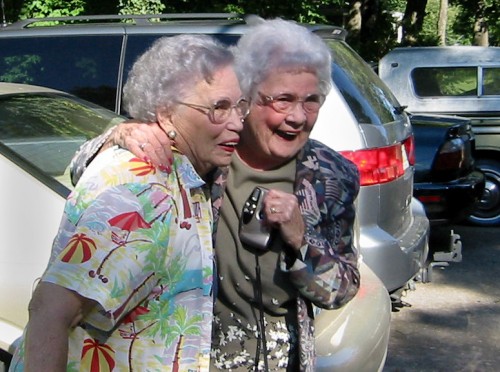 Mark and I were always amused at how the group of women were constantly squabbling and getting on the outs with each other, then reuniting like nothing had happened.
We're going to miss her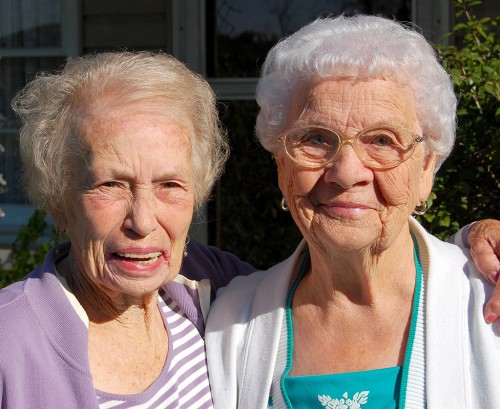 Katy had an infectious grin that wrapped all the way around face, she could talk a mile a minute, and break out laughing at the least little thing.
She was a good friend to Mother. We're all going to miss her.