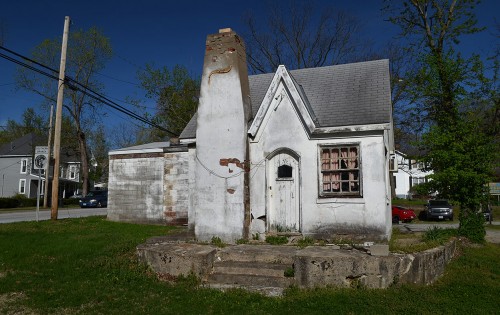 My world is divided into categories:
Stuff I don't notice
Stuff that is interesting enough to think about stopping to shoot
Stuff I stop to shoot
Stuff I shoot and figure out what it is
This building got promoted
Now that I've been going through Jonesboro,Ill., on the way to Athens, Ohio, on a more or less regular basis, I've been noticing this tiny building as you come into the town (which you usually hear as Anna-Jonesboro, even though they are separate entities).
It has long been on my Number 2 list, but yesterday I promoted it to Number 3 and pulled off long enough to bang off a couple of frames. I was in too much of a hurry to knock on doors to advance it to Number 4.
It's sort of like this odd building in Glouster, Ohio.