Dad was born April 17, 1917, which would have made him 104 this year had he not died at 60 in 1977. I found some old letters in his files recently that have helped fill in some blanks and also confirmed stuff I had heard (or misheard) over the years.
I did a blog post in 2010 where I used a post out of his scrapbook to show me and a check he had received for what sounds like the first job he and his new partner, James Kirkwood, did in Ellington.
1949 letter to his brother, Paul Steinhoff
Here's the three-page letter he wrote to his younger brother, Paul, on Oct. 3, 1949. You can click on any image to make it larger, then use the left and right arrow keys to move around.
I'll pull out excerpts from it, and add comments.
Paul, Dad and Their Father
This was in Dad's high school scrapbook, so it must have been taken in the early 1930s. Paul is on the left, Dad is in the middle, and Louis Steinhoff, their father, is on the right. This may be the only photo I've seen of him.
It's hard to read, but, based on other photos on the scrapbook, it was taken at 116 North Middle Street. That would have made it possible for him to be close enough to the Broadway theater to have used his toy wagon to carry music for the woman piano player to play in the silent movies. We always thought that to be a family legend until we saw an obit for the woman in the past decade or so.
Mexican Vacation
The folks wanted to take a trip so we, along with Mary Lee's Dad and Mother took off to the south. We spent 3 weeks with everybody having a good time. Kenny finally had to give up his bottle in Mexico where we couldn't get any milk. That was one good thing the trip did or he might have been on the bottle yet.
In February I took in a partner by the name of James Kirkwood. Kirkwood was an engineer for the Highway Dept. for 20 years, having a very good background.
Mother Had to Run Her Dad's Store
We moved the trailer to Ellington and was there until July 14, except that Mary Lee had to come home in the late part of May and stay at Advance. Mr. Welch had a serious heart attack and was forced to stay at home in bed for three months. He is just now being able to do a little work at the store. Mary Lee had to take care of the business during this time. I moved the trailer to Charleston, but batched it during this time.
Steinhoff & Kirkwood Built Rt. W from Cape to Fruitland
On July 29th we were successful bidders on Route W in Cape Girardeau county. This job begins on Perry Ave. outside of Cape Girardeau city limits and runs to Fruitland, Mo. It's a rather large job but are doing well, and except for weather conditions we should finish sometime this month or the first of next.
Our Trailer Was On a Now-Gone Hill behind Colonial Restaurant
We have moved the trailer to Cape and have parked it on Hyway 61 near the Colonial Restaurant in a private-owned yard. Kenny likes it back at Cape and has several playmates. Kirkwood has one boy 6 months older than Kenny and one girl that is just beginning to go to school.
Kenny is quite a big lad now and talks a blue streak all the time and is plenty heavy for his age. He has a tricycle and rides all the time. He is crazy about books and I do believe that he has well over 100 of them at the trailer and at his grandmother's.
1949 Cardinals vs Cubs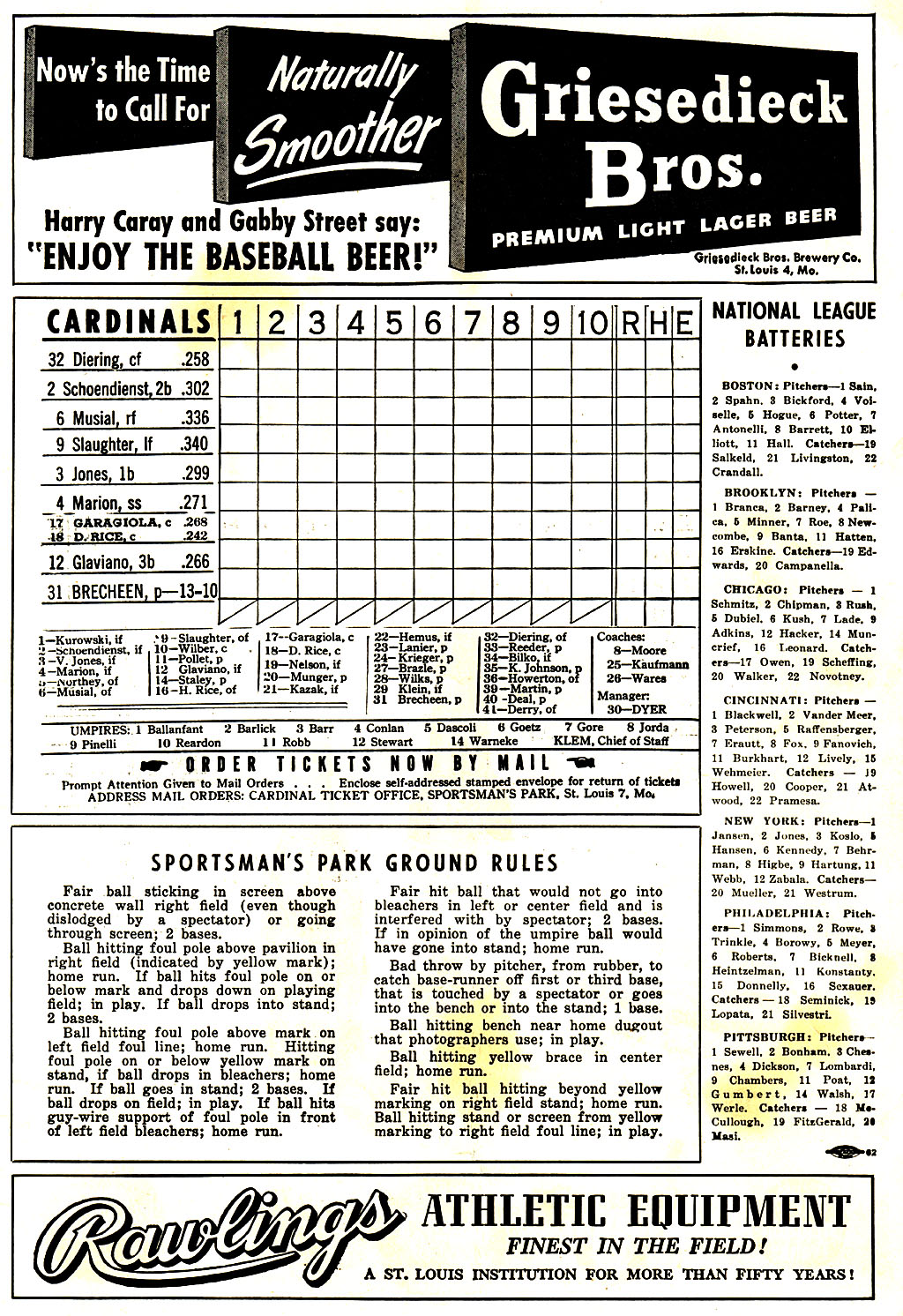 There is one thing he will be able to say when he grows up, and that will be that he saw a National League baseball game as soon as his daddy. We went to St. Louis a week ago Sunday and saw the Cardinals play the Chicago Cubs. He finally went to sleep before the game was completed. We spent the morning at the zoo taking in the Monkey show.
Ice cream and a life of crime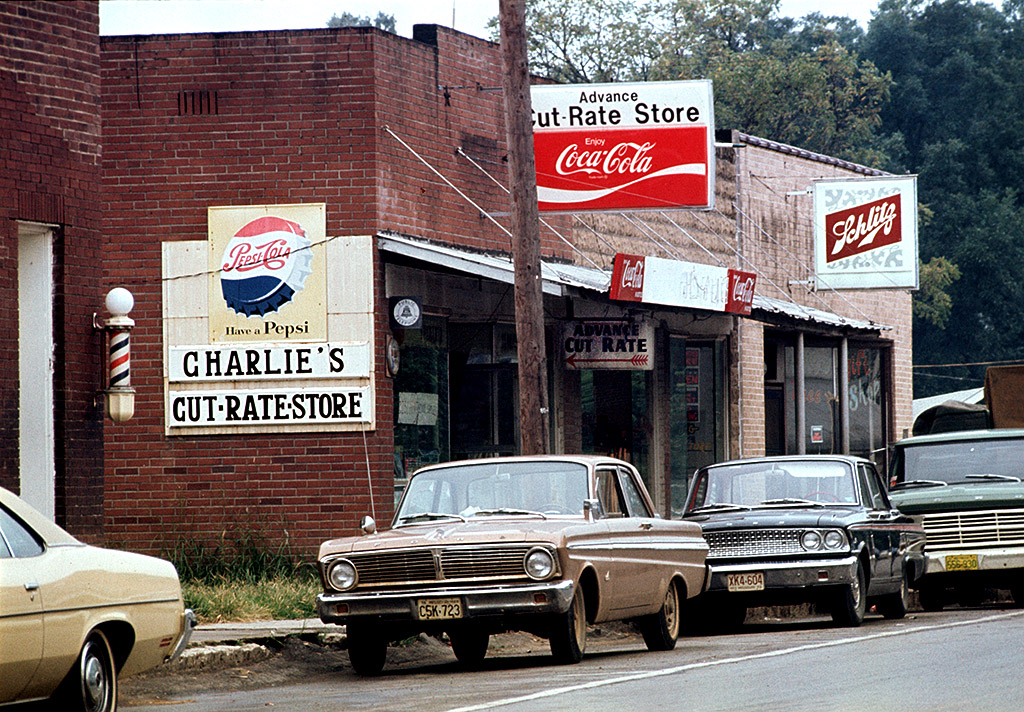 He goes to the stores here at Advance and gets his own ice cream cones and soda by himself and he really thinks he is doing something.