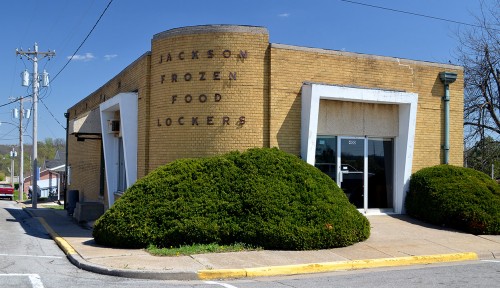 In the days before homes had freezers and refrigerators, people trusted their meats and fruits to frozen food lockers. Almost every small town had one. A quick search of newspaper archives turned up mentions of lockers in Cape, Advance, Dexter and Jackson.
Judging by the newspaper stories, most of the businesses were family-owned and long-term fixtures in the community. The Daily Statesman had a story about Al Banken that mentioned that he had owned the Dexter Food Locker for 40 years.
The Missourian's obituary for Paul Beussink noted that "Paul 'Pops' Beussink, 82, of Advance, passed away April 18, 2014. He and his wife Judy operated the Advance Food Locker for years and were blessed with many loyal customers from the surrounding area."
Jackson locker opened in 1949
The Jackson Frozen Food Locker's website history says that William Daniels, with Carlton "Cotton" Meyer as the general manager, founded the business at 400 High Street in 1949. Daniels operated the Cape Frozen Foods business on Broadway in Cape until it closed in 1971. (Fred Lynch has a Frony photo of it on his blog.)
Carlton bought the locker in 1972; from the late '70s through 1993, Carlton's youngest son, Charles Meyer, managed the business. In 1993, a third generation of Meyers took over the locker when Charles' son Craig became manager. Carlton Meyer died January 28, 2005, at 86.
Rental lockers were popular
Until 1993, locker rental was popular. At one time, more than 400 freezer lockers were rented, each capable of holding 200 pounds of meat and vegetables. The locker also sold tons of frozen fruits each August up until the late 1980s when the demand for wholesale frozen fruits dropped off.
The locker's main business is custom processing of locally raised beef and hogs. In the 1960's the business attempted to put a slaughterhouse in the basement of the building, but the City Council voted against allowing it, due to concerns of "the smell."
Showing that even an old business can learn new tricks, it started selling over the web from AsktheMeatman.com in 2000.