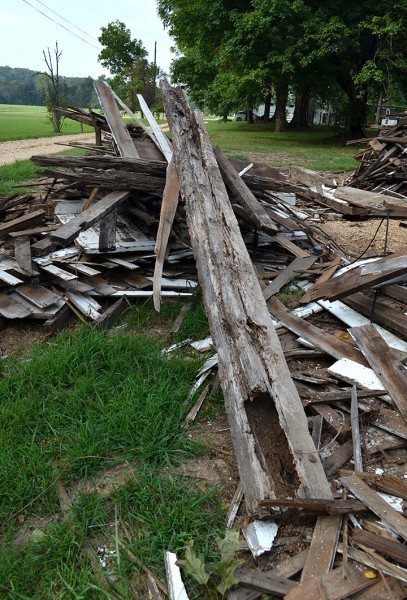 When I photographed McLain's Chapel in the Indian Creek Community in 2011 for a story published in 2012, I wondered how many more winters it would survive. The answer is in this photo.
Time and termites took their toll. Massive beams had been hollowed out over the years.
Where did marker go?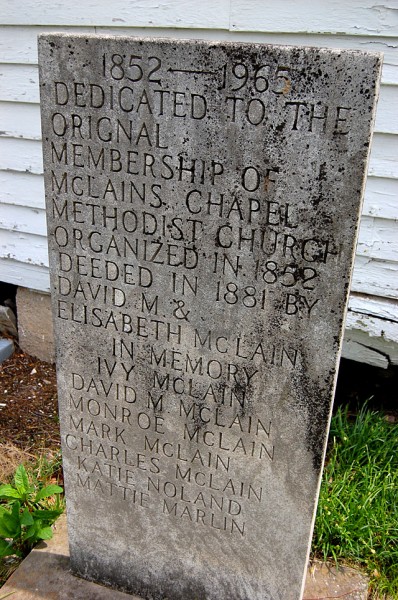 I looked around for the marker that stood next to the building but couldn't find a trace of it, and LaFern Stiver said she didn't know where it had been taken. (I remember her reaction when I pointed out that the word "original" was spelled wrong on the stone. It made her old school-teacher hair bristle. Some stone cutter somewhere got his virtual knuckles rapped, I'm sure.)
Here's my original post with photos and a history of the chapel. It has an interesting (and bloody) past.