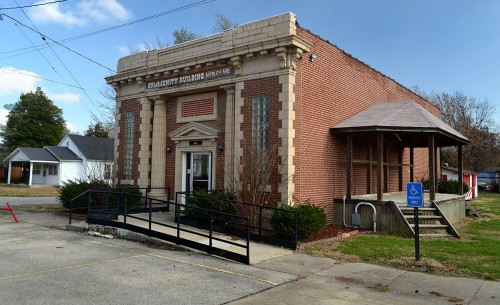 I was photographing the Morley Community Building – a structure that may have been a bank in an earlier life – and looked down at my feet to see a strange disk that looked like a survey marker. The only thing is that I had never seen one that looked exactly like this one.
Who or what was Norman Lambert?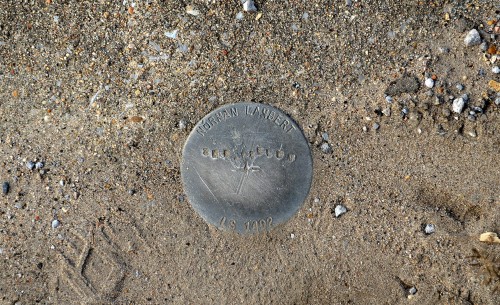 The round marker bore "Norman Lambert" across the top, some indecipherable marks in the middle, an arrow which pointed approximately north and "LS 1492" or "LS 1402" on the bottom. Click on the photo to make it larger.
A Google search for that name turned up two references: a 2008 Missourian story said the Scott county commissioners met with Norman Lambert of Lambert Engineering and Surveying, engineer for the Scott County Consolidated Drainage District No. 2, during their regular meeting Tuesday. He's a logical candidate, but I still don't know what the marker marks.
The other Norman Lambert to pop up was the Lambert who first started tossing rolls in Lambert's Cafe, which eventually became known as the Home of Throwed Rolls.
Center has seen better days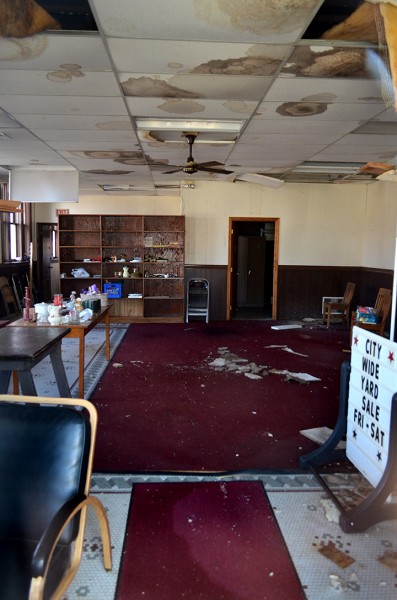 A peek through the glass front door shows that the roof must be leaking. It's a shame that such a beautiful building from the outside is being allowed to deteriorate inside.
City dates back to 1868 or 1869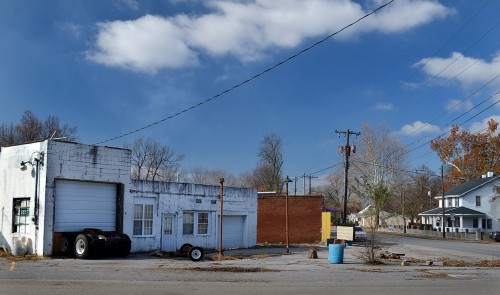 Depending on which source you believe, the city was laid out in 1868 or 1869 by John Morley, a railroad engineer (the civil kind, not the kind that blows a whistle), and it was named for him.
Railroads intersected here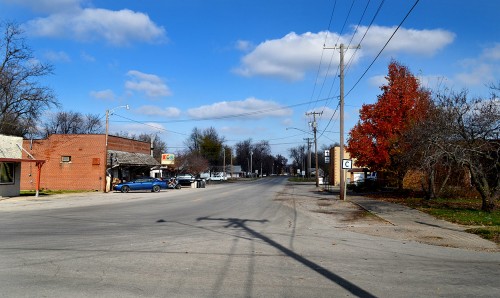 The Iron Mountain Railroad and Louis Houck's M&A Railroad intersected here. Later, the Missouri Pacific would pass through the town.
Cotton gins are gone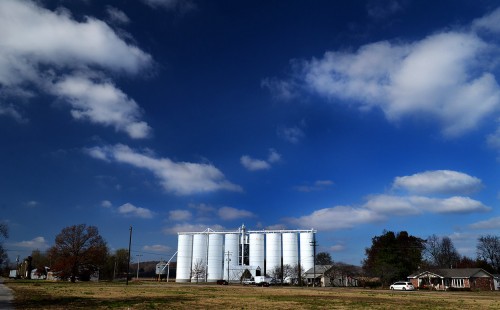 Melons and cotton were important crops in the latter part of the 19th Century and into the 20th. Several cotton gins were built in the town, but none remain today.
These silos are still dominate the skyline, though.