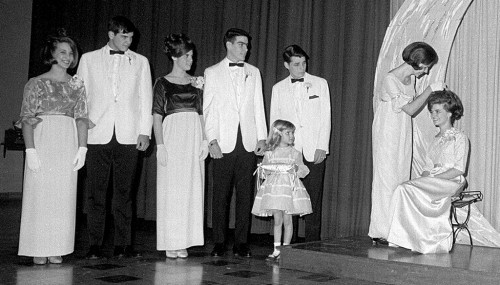 You're on your own on this one. The negative sleeve said "Notre Dame Highlites Queen Crowning," but it didn't have a date, so I couldn't find it in The Missourian to get more information.
Photo gallery of queen crowning
Click on any photo to make it larger, then click on the sides to move through the gallery.