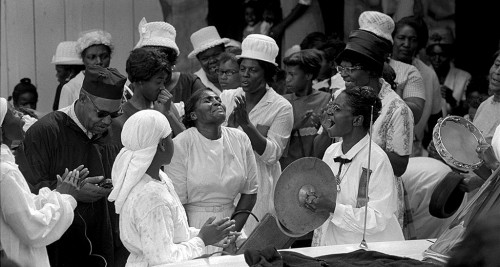 I shot a march and Mississippi River baptism in New Madrid in the summer of 1967. I spent a week in 2011 trying to identify the people in the photos, to no avail. The few adults that were named are all dead and nobody recognized the young folks.
Altenburg Lutheran Heritage Center intern Jennifer Schwent volunteered that she had worked in a small museum in New Madrid and had some contacts who might be able to help. We journeyed to the Higgerson Landing Gift Shop where site director Riley Bock gave me some leads, but we struck out on names. He WAS able to help identify exactly where on Main Street one of the photos was taken.
Main Street 1967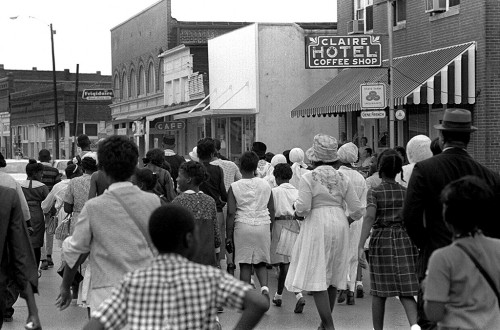 Here is the group marching down Main Street in 1967.
Main Street 2013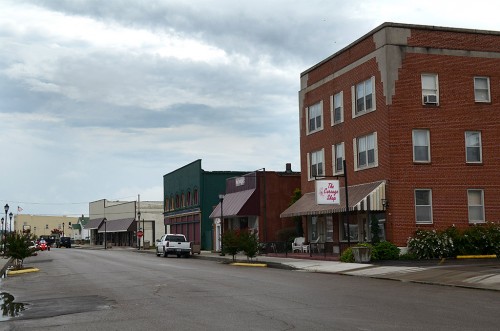 The Claire Hotel Coffee Shop has become The Corsage Shop these days. The white building in the old photo is now the Main Street Market.
Higgerson School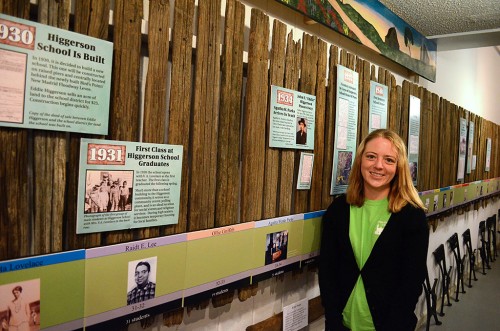 I've put this project on the back burner until I get some others finished. Here, by the way, is Jennifer in front of a neat timeline of the Higgerson School she helped put together. It lists key events in the history of the one-room school and has photos of the teachers who taught there.
I like her because she argued successfully that this blog should be accepted as a resource in historical preservation classes at SEMO.