Last weekend I went to a joint birthday party for Grandsons Elliot (who was 1) and Graham, who turned 3 on Valentine's Day.
Civilized cake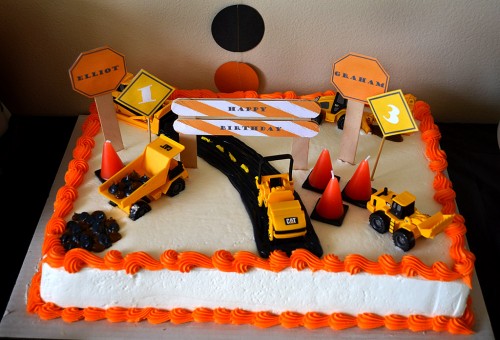 You saw the photos of Elliot eating his cake last week. It's pretty obvious why he got his own cake and the rest of us got pieces of this one.
Video of a boy old beyond his years
Much to Grandson Malcolm's annoyance, I've always quizzed the youngsters about things that might be in their food. (He was taught at an early age to intone, "Bluuuuuuberries cause efluuuuvia.)
In this video, Graham in response to my questioning, assures me that his cake doesn't contain rhinoceros tails, crocodile noses or hippopotamus hides. Beating me to my next offering, he says, "No alligators, just cake."
Then, he cracks me up by holding a hand to his ear, making a face and solemnly saying "That music is too loud."
I thought he had turned into Instant Old Man, but he DID let the other guests play on his lawn.
Taking little brother out for a drive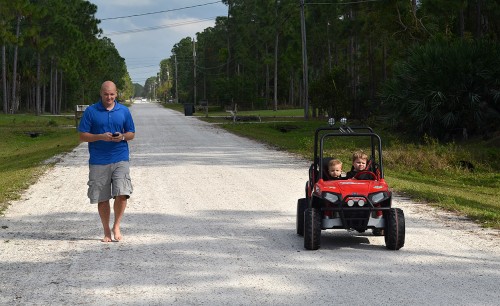 After the party broke up, Graham got his dad's permission to take his little brother out for a drive for the first time. The kid's a pretty good driver.
I'm going to buy him a compass for his dashboard to go along with his white belt and white shoes so he'll fit in with the rest of Florida's Old Man drivers.
Adam, Carly, Graham and Elliot are lucky enough to live in Loxahatchee, a rural section of Palm Beach County, on a gravel road that deadends at a canal. It's a good place for Graham to drive if Dad or Mother is along.