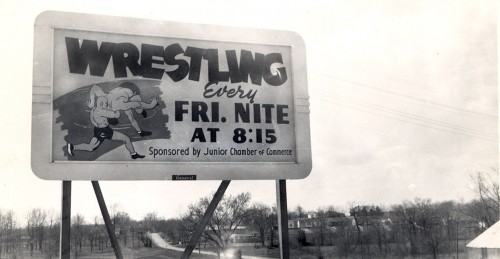 When I saw this sign in the treasure trove of General Sign photos Terry Hopkins' dad loaned me, I immediately thought of going to wrestling matches at Arena Park with Dad.
The funny thing about it was that I thought I had memories of seeing Gorgeous George wrestling there. The only problem with that is that he died in 1963 at the age of 48. His last fight in Cape was in 1955, I can't see Dad taking me to a wresting match when I was eight.
Cape matches
A Gorgeous George fan tried to list every fight George Raymond Wagner (his real name until he changed it the day after Christmas in 1950). Here is a list of his Cape bouts:
May 4, 1953 – Cape Girardeau, MO Red Roberts(sub for Gorgeous George) vs. Lester Welch
November 26, 1954 – Cape Girardeau, MO Joe Tangero beat Gorgeous George in a 2 of 3 falls match
November 18, 1955 – Cape Girardeau, MO Dick Hutton beat Gorgeous George in a 2 of 3 falls match
Joined WWE Hall of Fame in 2010
The WWE website has some bio information:
Born in 1915, George Wagner grew up poor in Nebraska during the Great Depression and turned to professional wrestling as a way to earn a living. Early in his career, Wagner was a normal, clean-cut grappler like most of the competitors of the era. Due to his small stature and limited abilities in the ring, he experienced little success. Then he got an idea.
Seeing an opportunity to bring more entertainment to the world of professional wrestling, George Wagner became Gorgeous George, a snooty, platinum blonde villain who draped himself in lace and fur and entered the ring to the strains of "Pomp and Circumstance." Accompanied by a manservant who sprayed the ring down with Chanel perfume, George would enrage the audience just by walking into an arena. When the official would attempt to check George for foreign objects, he would recoil and shout, "Get your filthy hands off of me!"
While this behavior may seem tame by today's standards, it was unheard of in the 1940s. Needless to say, audiences ate it up and bought tickets just to hate him. At the same time, televisions were becoming a fixture of American households during the post-World War II economic boom and professional wrestling was what everyone was watching. With his over-the-top antics and self-proclaimed nicknames like "The Beautiful Bicep" and "The Sensation of the Nation," Gorgeous George quickly became the biggest attraction on this new medium. By the end of the decade, the man who grew up poor was now the highest paid athlete in the world.
High school wrestling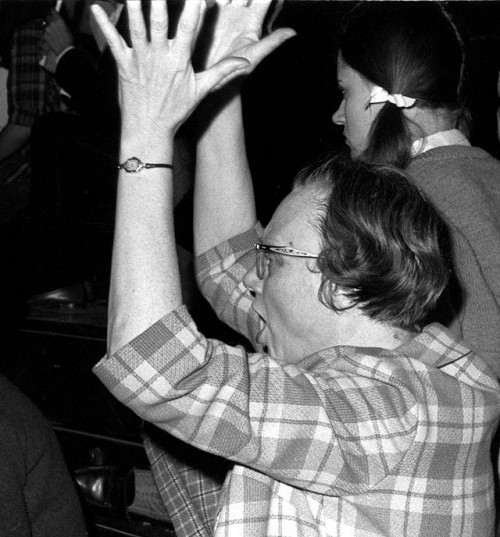 I covered a Central High School wrestling match where mild-mannered Miss Helen Ketterer, let her wild out. It was a side I had never seen before.
You're going to be shopping, right?
Everybody is all agog at the idea of getting up from the turkey table on Thanksgiving to fight the crowds for bargains. If you are more inclined to relax on the holiday and do your shopping on line, keep me in mind.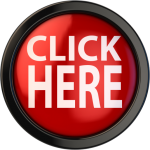 I encourage you to shop locally, but if you order from Amazon, click on the Big Red Button at the top left of the page (or this one) to get to Amazon. I'll make about 6% on anything you purchase, and it won't add a penny to your cost. There's also a tiny yellow button that will allow you to make a donation to the site. You don't even have to put a bow on it.
Have a happy and safe Thanksgiving if we don't get together before then.