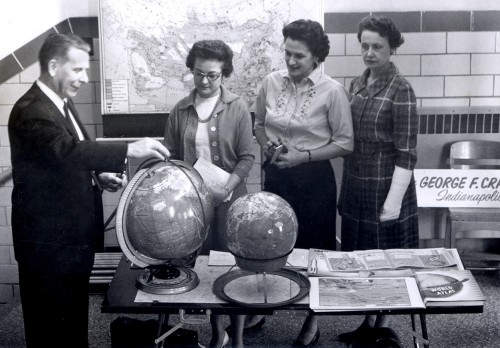 When I looked at this globe and map salesman with his fold-up table and sample cases, I wondered if his company was still around.
I assumed that the company's name was George F. Crain, but Google popped up a website for George F. Cram – Globe and Map Maker since 1867. That was pretty neat.
Company was shut down in 2012
Unfortunately, the last line on the website said, "UPDATE: As of the beginning of 2012, the George F. Cram company's operations have been shut down & all products have been discontinued at this time. This page remains available for informational reference only."
Maybe that's why their globes are going for high prices on the vintage market.
I know the teacher on the left is Ruby Davis; I think the other two are Norma Sanders and Vivian Kies, but I'm open to correction on them.