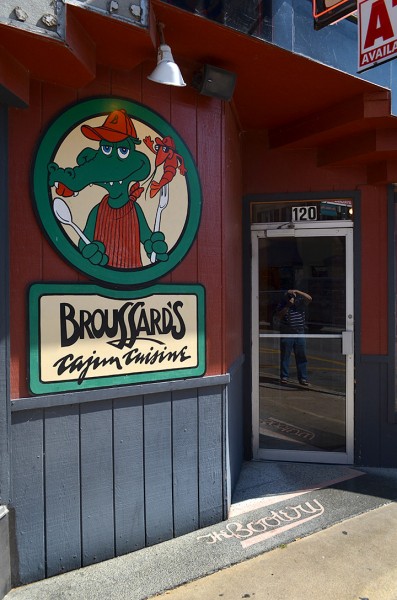 I've probably been in Broussard's a dozen or so times when a Cajun craving hit, but I never noticed "The Bootery" set into the entrance before this visit.
If you click the photo to make it larger, you can see my reflection in the glass. It was a warm day, so I didn't commit the terrible fashion faux pas of wearing socks with my sandals.
Search came up empty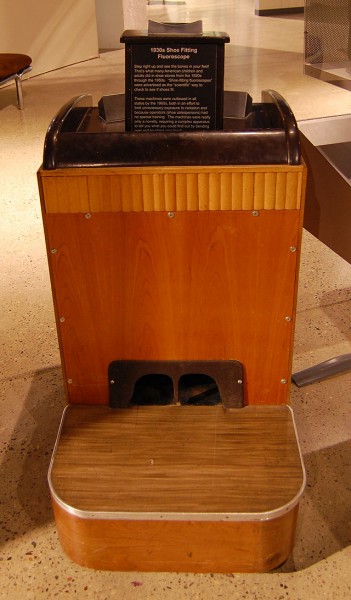 A search of The Missourian archive for "Bootery" turned up empty. I turned to Google next. It took me to a 1959 Life Magazine ad for Roblee shoes. The word "bootery" was used by a lot of shoe stores, but the only listing for Cape was C.S. Gaylor.
Gaylor's was where we usually went to buy shoes. I was always disappointed that Mother wouldn't let me play with the neat fluoroscope that let you see your toes inside your shoes (while delivering a mass of x-ray radiation to your gonads). You can read more about the machine here.
What was at 120 Main?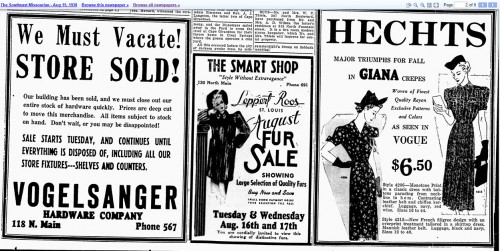 My next trick was to search for the store's address, 120 North Main street. Still pretty much dry except for a 1938 ad for The Smart Shop. The building next door at 118 North Main was being vacated by Vogelsanger Hardware Company.
The Smart Shop was showing furs from St. Louis, but you could buy a quality rayon Giana crepe for $6.50 at Hecht's. (I don't know whether you're supposed to eat, hang or wear a crepe, so you'll have to tell me if that's a good deal.)
Follow Santa's Trail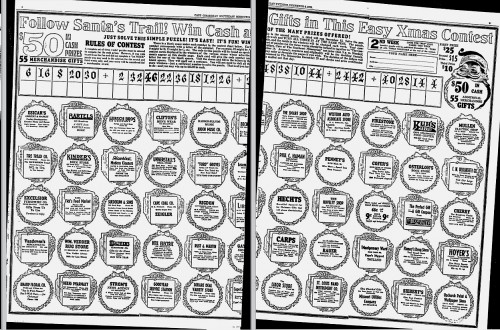 The Smart Shop was mentioned in this Christmas contest ad in the December 6, 1939, Missourian. It's fascinating to see how many businesses were still around 30 years later. You're definitely going to have to click this one to make it larger to read the names.
Bootery mystery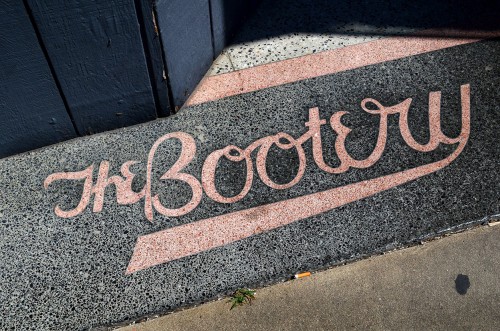 Someone else is going to have to fill me in on the background of The Bootery. I couldn't come up with any information about it.