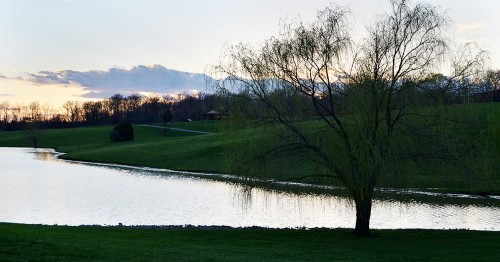 When I shot pictures of North County Park on February 16, it was because "celestial dandruff" was coming down like crazy, coating the ground and trees with white stuff. When I showed up around sunset on March 14, the grass was greening up nicely.
Click on the photos to make them larger.
Trees are budding out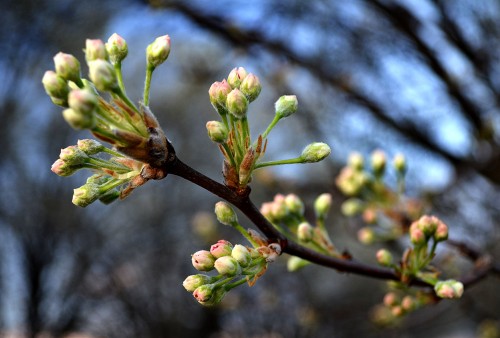 Trees that were white with snow a month ago are beginning to sport white blooms.
I wonder if this means I'm going to be stuck with 50 lbs. of snow melt and a pickup truck of firewood I ordered a few weeks ago?
Memorial Park getting color, too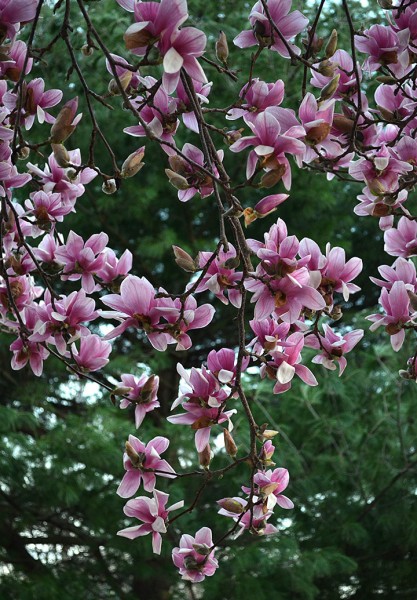 Purple was the color of the day in Memorial Park cemetery.