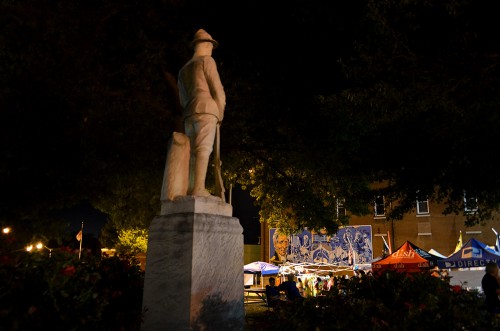 The World War I doughboy who stands on the courthouse lawn in Jackson hasn't been to all 106 Homecomers celebrations; he wasn't erected until Decoration Day – May 30 – 1925.
Photo gallery of 2014 Homecomers Celebration
Here's a quick glance of Friday night's celebration. Click on any photo to make it larger, then use your arrow keys to move through the images.