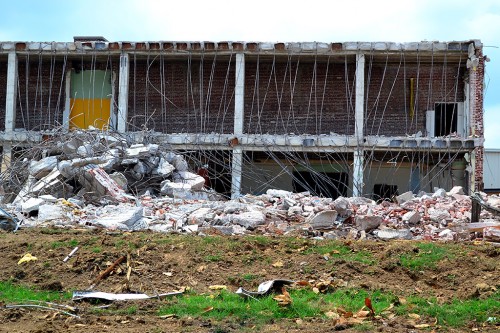 I decided to make one last pass at Franklin School before leaving town. Looks like the north wing and the Kamikaze bees are gone. The old flagpole which had been knocked down and was on the ground in front of the school was nowhere to be found. I had hoped someone would salvage the unique base, but it's probably buried in one of those piles of rubble.
One of the reasons for tearing it down was that it was supposed to have cost too much to bring it up to earthquake standards. Based on the amount of reinforced concrete and rebar I see in the photos, it looks like it was built pretty well.
Franklin demolition photo gallery
Here are some other photos of the demolition. Click on any photo to make it larger, then click on the left or right side of the image to move through the gallery.