Continuing my holiday reruns: it's hard to define what make a photo iconic, but I think these photos have that timeless quality.
Arena Park Stock Car Races was a popular topic: it garnered 58 comments from people who remembered the drivers and many an evening spent at Arena Park. The racer above was Lester Harris, who was also the subject of a piece, "Cheating Death to Make Phones Ring."
Click on the pictures to make them larger; click on the links to see more images and comments.
Stock car scuffles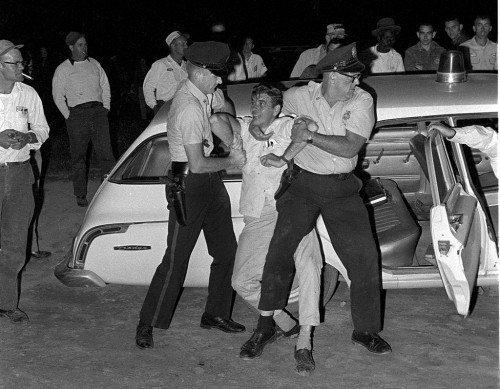 Not all of the action took place behind the wheel.
The officer on the right was "Dub" Wilson. Someone back at the office said, "Looks like Dub must have gotten down in the dirt."
Another reporter said, "Nah, that's the way Dub's uniform always looks."
Arena Park Motorcycle racing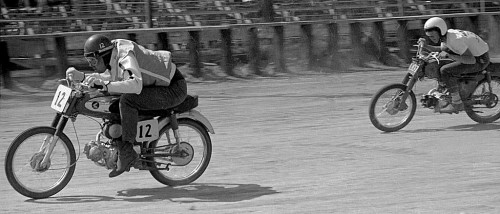 Motorcycle racing never attracted huge crowds Dick McClard commented. See if you recognize anyone in the more than dozen photos.