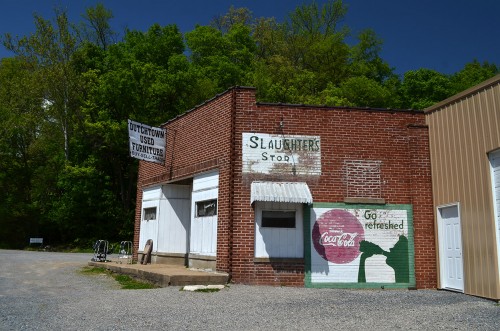 Back on April 4, I did a post on a foundation down in Blomeyer that I thought was the Dutchtown Tavern. I hedged my bets by putting a question mark in the headline. Some readers had memories of the tavern, but at least one of them thought it was at the base of the high hill in Dutchtown proper, not across from the Montgomery Drive-In.
Saturday afternoon, I stopped in at that building, which now sports a sign that reads "Dutchtown Used Furniture." Painted on the side is a Coca Cola ad and a sign that says, "Slaughter's Stor."
Click on the photos to make them larger.
Don and Cathy Heuring own the place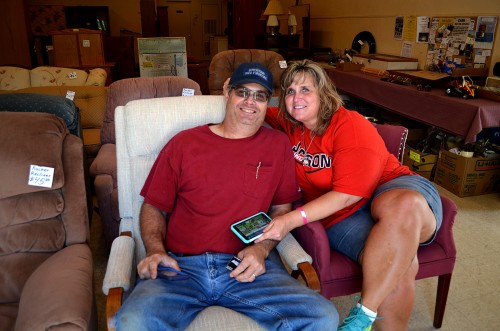 Don and Cathy Heuring established the Dutchtown Used Furniture Store in 2004. The building, which is more than a hundred years old, they said, was the Dutchtown Tavern until 1993, when it closed after owner Jim Slaughter died. His widow sold the place, and it served several different businesses until the Heurings took over.
Was tavern and liquor store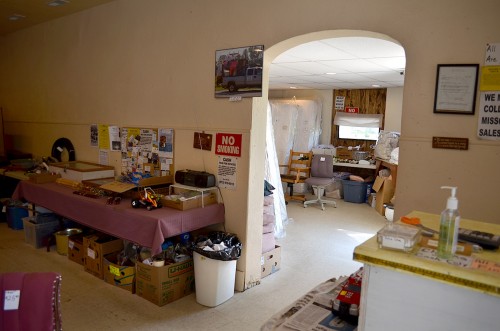 The Heurings said the bar was on this side of the archway, and the liquor store was on the other side.
I'm still a little confused. The previous story mentioned that Raymond John "Tiny" Ford owned and operated several regional bars and nightclubs, including Tiny's Danceland, The Jamna, The Ozark Corral, Dutchtown Tavern, and Edgewater Bar. Mr. Ford died in 2002 at 85, so he may have been involved in the tavern business before Mr. Slaughter.
Can anyone clear that up?