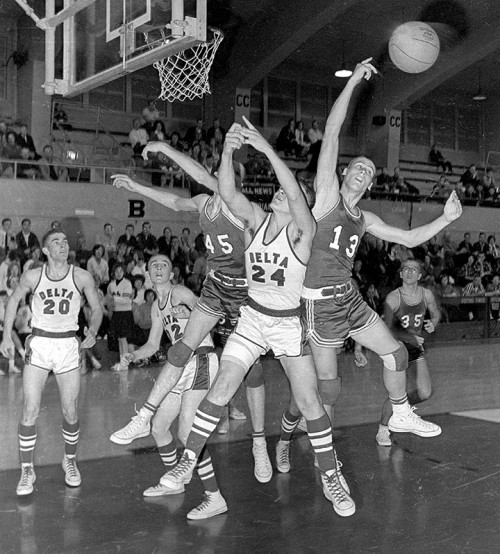 These photos show Delta High School playing a team with uniforms that don't have a school name on them. The assumption must have been that if you bothered to show up for the game that you'd know who was playing. A cheerleader's sweater in one of the frames has a big "N" on it surrounded by what might be a "D," which would probably make it Notre Dame.
Beyond that, you are on your own.
Delta photo gallery
Click on any photo to make it larger, then use your arrow keys to navigate through the gallery.