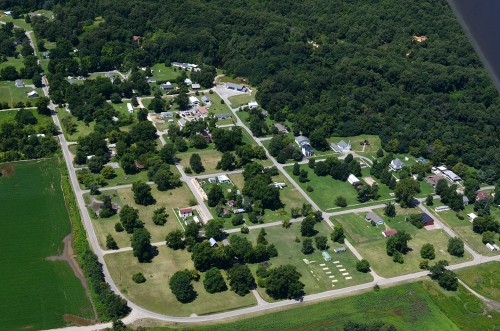 Ernie Chiles and I were on a photo mission to shoot Cairo and the confluence of the Ohio and Mississippi Rivers on August 13, 2014.. Our trip took us over Commerce on the way back. There are lots of open lots where homes and businesses used to be after the floods of 1973, 1993, and 2011 took their toll on the town.
When I did an earlier story on Commerce, I noted that the 2010 Census recorded a population of 67 in 30 households, down from 110 people in 42 households ten years earlier. I wonder how many will be left in 2020?
Tried to fight the floods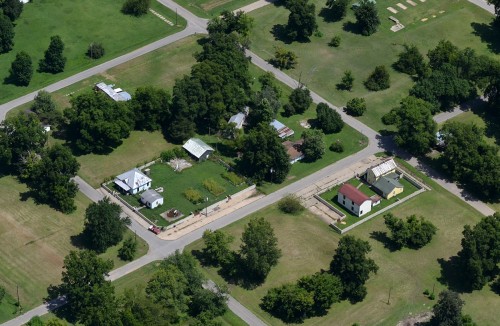 At least two homeowners tried to hold back the river with concrete floodwalls. I don't know if they succeeded. Click on the photos to make them larger.