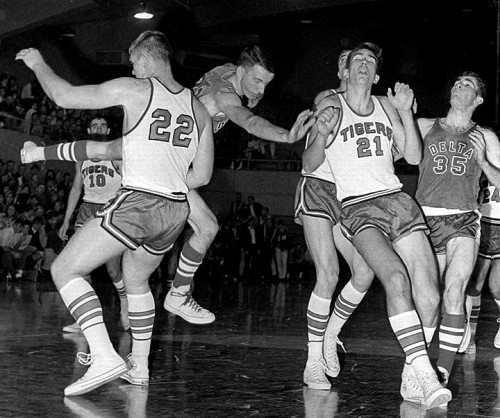 The sleeve is marked December 1966 Basketball. Since there are a variety of teams all jumbled together, I'm assuming it is the annual Christmas Tourney or the College High Tournament. I can't remember if they were one and the same or if they were two different meets.
Anyway, the film was in pretty bad shape. Some of the frames were clean and sharp; others were fogged and had something that looked like an amoeba growing on it. I cropped the frames a little loose because I thought I could almost recognize some of the spectators.
Basketball photo gallery
Click on any photo to make it larger, then click on the side to move through the gallery.