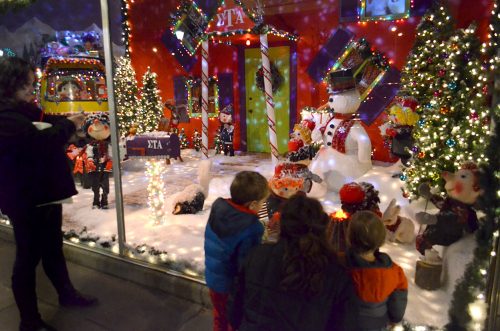 When I shot Hutson's Furniture's annual Christmas display early in December, I didn't spend much time on it. The night was breezy and chilly, and I had already photographed it in 2011 and 2015. (Click on the links to see the earlier stories and photos. If you click on the images, it'll make them larger.)
Three times and out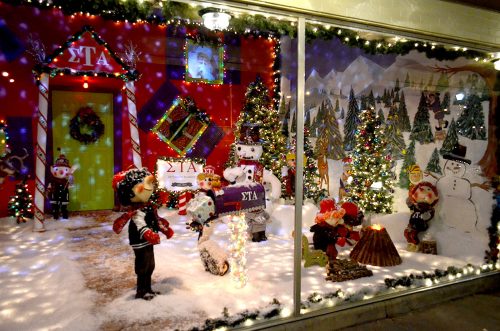 One of the reasons I bounced around from paper to paper in Missouri, Ohio, North Carolina and Florida is that I hated to plow the same ground time after time.
I'd start a new job, and within a few days or weeks, I'd hit what I would recognize as an annual assignment. The first time would be exciting.
The second year would be a challenge to find a way to do it differently (all the time being aware that no telling how many other photographers had been saddled with this topic before I got there).
When I looked at the calendar and saw that the merry-go-round was starting its third cycle, then I knew it was time to start getting my resume updated.
That's how I felt when I went back to shoot the Christmas display for the third time in recent years.
This is the last display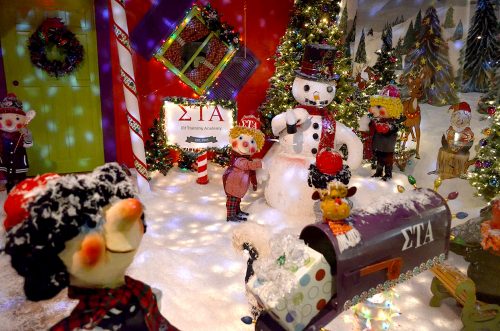 Our family didn't do much business with Hutson's, so far as I know, so we didn't get the letter that came out saying the store was going to close after serving the community for 72 years. You can read more about it in The Southeast Missourian.
I wish that I had worked the situation a little harder now. You never know when something is going to be the last time.