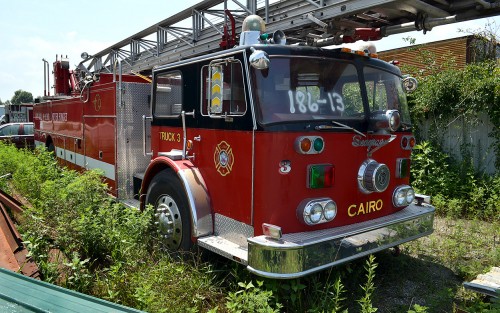 On the way out of Cairo headed to Mound City National Cemetery on Hwy 37, we passed HS Auto Salvage, which had a bunch of fire trucks parked in front of it. They weren't fighting a fire: they evidently had been scrapped.
There were engines and ladder trucks from Cairo,  a truck from Thebes and another from Tamms Volunteer Fire Department. There was nobody around to ask what the story was in August, nor in November when I passed that way again.
I bet there are some fire buffs or Pike fraternities who would love to have these old red workhorses.
 Fire truck photo gallery
Click on any photo to make it larger, then use your arrow keys to move around. Let me know if you have any idea what's going on with this equipment.