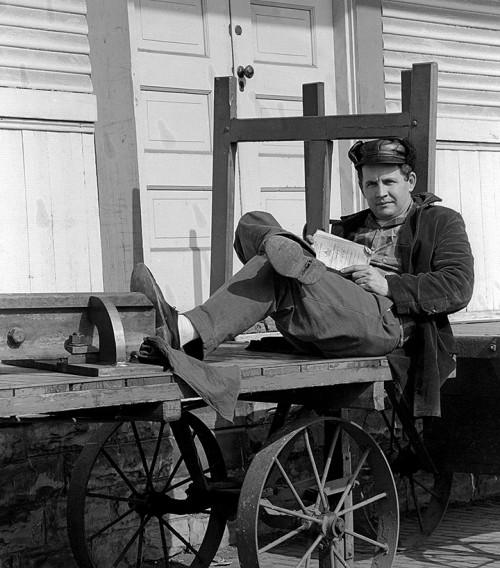 A bunch of years ago, Maruchy LaChance, a former coworker at The Palm Beach Post, set up a Facebook fan page called Ken Steinhoff – No Mere Mortal. Knowing her, it was probably more mockery than adulation, particularly since it contained things like
Personal Information: Legends are usually mysterious and Ken is no exception. Although he is quick to share accurate and current information on any topic or subject, Ken keeps his personal life personal, but then, so do most underworld spies.
Personal Interests: Cameras, bicycles and the comical and non-fatal misery of others.
Phone: Does not accept calls from mortals.
Email: No. YOU do not contact Ken. HE contacts you.
The page has a pitiful 91 likes and is rarely updated, so I was surprised to see a message from Erika Wolford pop up today: "I was in the Athens bookstore and museum today and was admiring your photos. One specific photo caught my eye as I thought the subject resembled my grandfather. After reading the caption and immediately calling my grandfather I realized it was really him."
We exchanged a couple of emails and she elaborated, "My grandfather's name is Thomas Matteson Sr. I was in Athens today with a coworker and on a whim we stopped into the museum. I was looking through the photos and saw the picture but didn't really think it was him because it was with a group of older pictures. Before leaving I went back to look once more because I couldn't get over the resemblance. I found the captions for the photos and saw that it was taken at the B & O Railroad in 1968 and called to check with him. He confirmed the date and place, so I told him what I had found. He said that he couldn't specifically remember anyone taking his picture, but that it was quite possible.
The photos were never published because they were "finger exercises" I was doing for a photo class at Ohio University.
Railroad background was news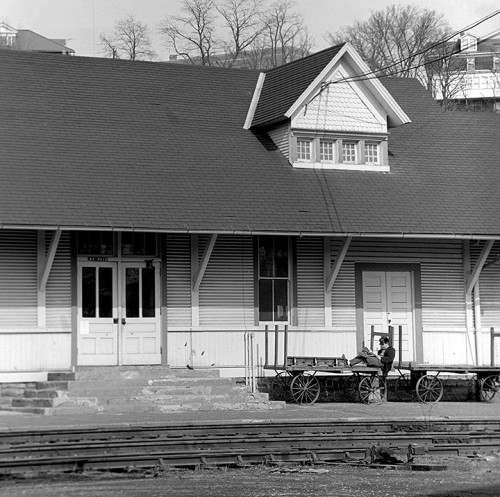 I mentioned to Erika that I would love to do a video of him talking about his experience with the railroad and maybe get a photo of him in front of the restored depot.
She said, "That sounds great. He lives in Wellston, which is in Jackson county, 30 minutes west of Athens. He just turned 80 on Oct 1. He gets around pretty good. He had a stroke about 8 years ago but was thrilled that he got his license renewed this past birthday with not even an eye restriction. Thank you so much. This discovery today has made my family very interested as some didn't even know he worked for the railroad."
This makes it worthwhile
Experiences like this make digging in the archives worthwhile. I love to be able to show later generations things about their parents and grandparents that they never knew.