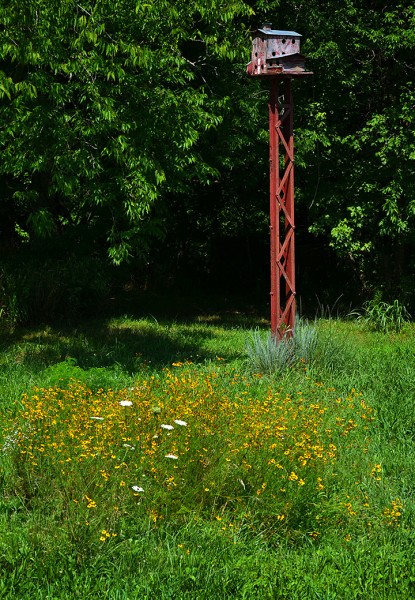 When I photographed the girls jumping off the Old Appleton bridge in July, I snapped a couple frames of a birdhouse on the north side of Apple Creek.
The yellow flowers against the greenery and the red of the birdhouse support caught my eye.
It wasn't until I took a closer look tonight that I realized that what I had taken to be wood painted red was probably a piece of the steel off the bridge. It's gonna take a lot of wind to blow that baby down.