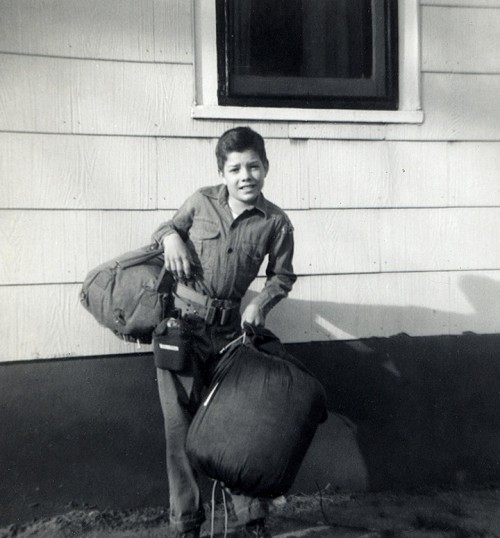 I literally kicked over a box of photos in the closet this afternoon. Spilling out of it were these two photos of Wife Lila's brother, John F. Perry. In the first photo, he's heading off to Boy Scout camp.
Headed for Vietnam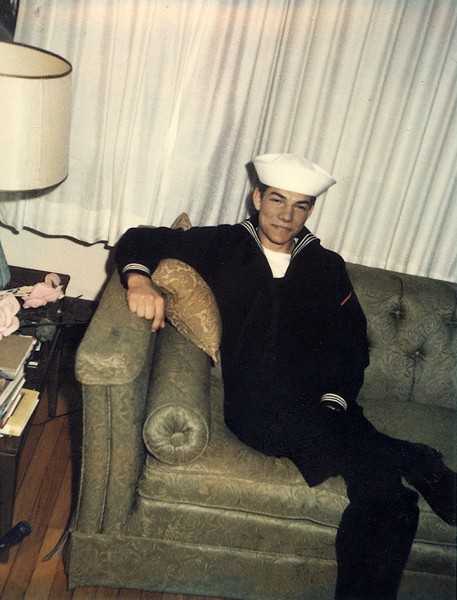 Only a few years later, in 1970, still looking young, he was in his Navy uniform getting ready to ship out for Vietnam.
A family tradition of service
This photo was taken almost exactly 42 years later at a going-away party for his son, Wyatt, who was headed to Marine boot camp.
Laurie Perry Everett – Army
Drew Perry – Marines
Wyatt Perry – Marines
John F. Perry – Navy
Rocky Everett (Laurie's husband) – Army