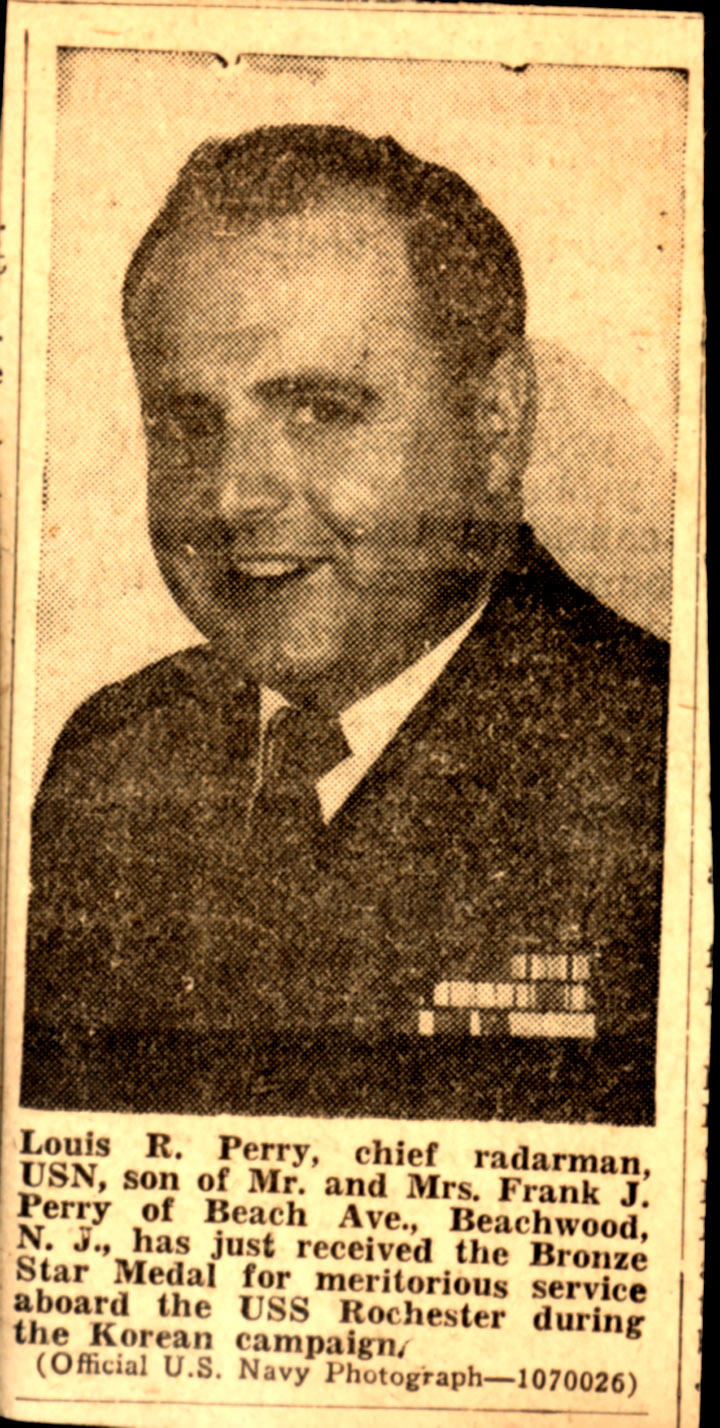 The country's pandemic lockdown kept me out of Florida for almost two years. When I returned to Missouri, I carried a van loaded with old film, prints, clips and other journalistic detritus.
Along with my stuff, Wife Lila packed a box of Perry family photos for Sister Marty. A special selection of photos will go to Brother John for his "military trunk."
This short newspaper brief tells about all I know right now about Lila's Uncle Louis R. Perry, who served in the Navy during World War II and the Korean War. He was awarded the Bronze Star for meritorious service during the Korean campaign.
Watching Louis grow up
You can see Louis grow up from a somewhat skinny young man to a mature sailor. Click on any photo to make it larger, then use the arrow keys to move around.
The USS Rochester (CA-124)
Louis spent a good portion of his service aboard the
USS Rochester
, an Oregon City-class heavy cruiser that was launched in 1945.
On Sept. 13, 1950, The Rochester provided support for the troops landing on Inchon. On Sept. 17, two Korean aircraft that were mistakenly thought to be friendly, dropped four bombs on the ship. Three of them missed, and the fourth smashed the ship's crane, but failed to detonate.
There were no American casualties, but the crew painted a Purple Heart on the crane.
The vessel was refitted several times during her life, but she was eventually scrapped in 1974.
Perry family has history of service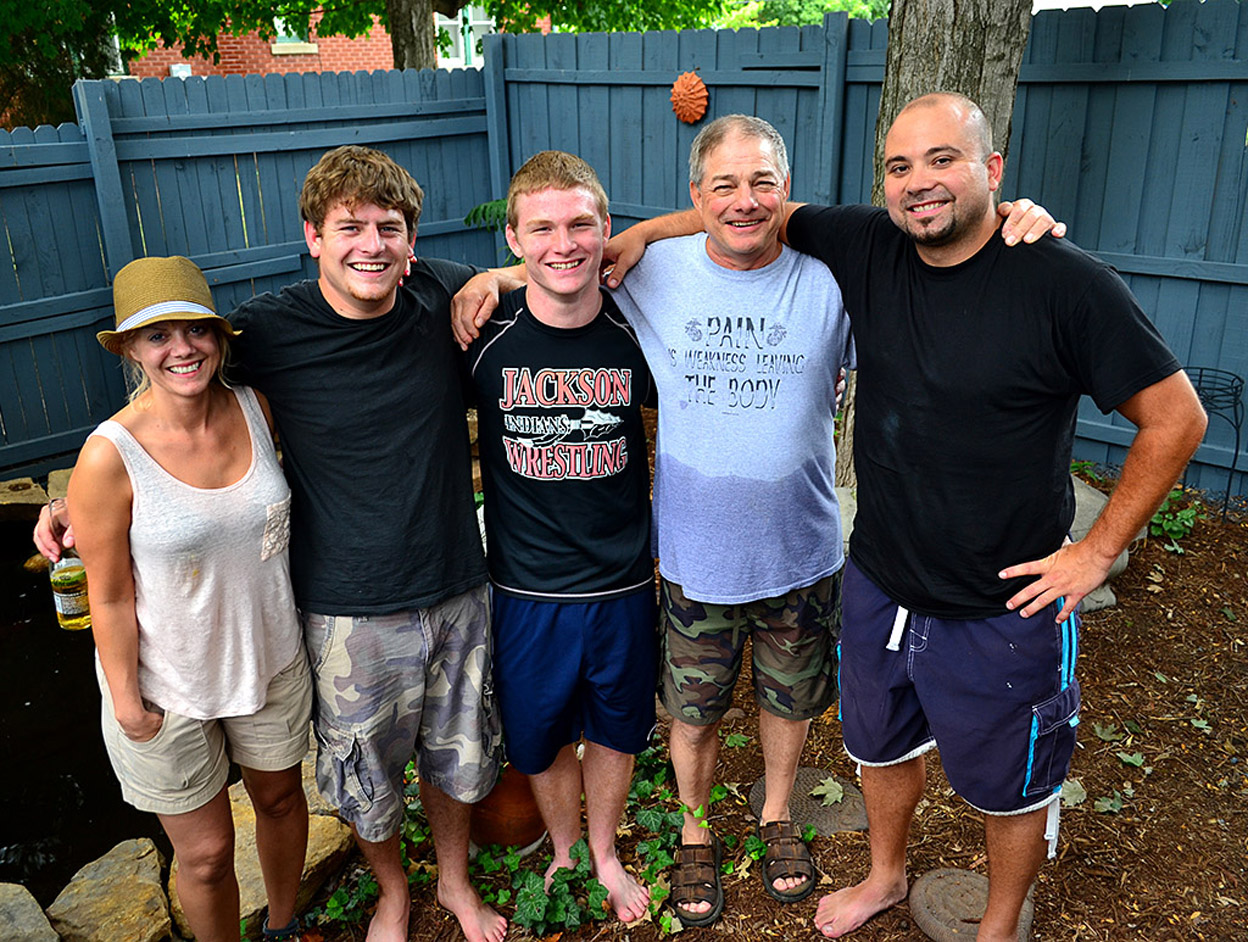 I made this photo at a going-away party when Wyatt Perry, John and Dee's son, was shipping out for the marines.
Left to right: Laurie Perry Everett, Drew Perry, Wyatt Perry, John F. Perry, Rocky Everett.
John Perry was Navy and served in Vietnam. Drew just finished up his enlistment in the Marines.
Laurie Perry Everett, joined the Army, where the diminutive blonde became a Military Police officer. She was stationed in Kitzingen, Germany, but she either visited or was deployed in France, Spain, Italy, the Czech Republic, Romania, Israel, Bosnia, Croatia, Greece and Switzerland, among others.
One of her jobs was processing new troops, explaining the local customs and making them aware of what they needed to know. One soldier, Rocky Everett, commented to his buddy, "I'm going to date that girl one day."