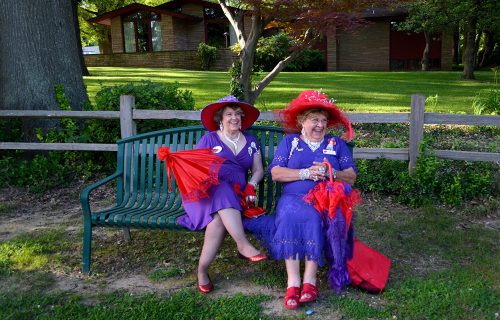 A celebration honoring the 1953 founding of the Capaha Park Rose Garden by Arla Harris and Gladys Stiver was held June 8 at the garden.  The event included women in fancy hats and clothing, a collection of garden club archive photos, refreshments, and a live band.
Earlier stories about roses and the garden
Garden party photo gallery
Everybody was friendly and full of smiles. I guess you can't be grumpy when you don hats like these. Click on any photo to make it larger, then use your arrow keys to move around.