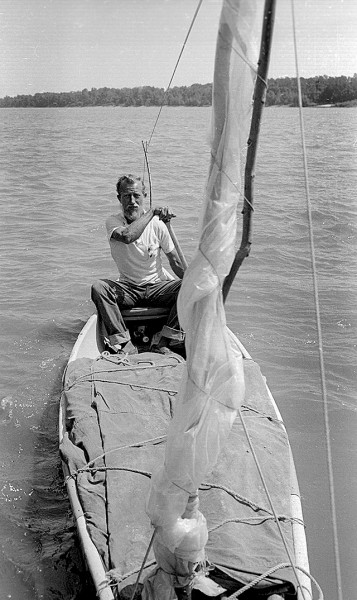 Al Knowles was another of those folks who put into Cape Girardeau on their float down the Mississippi River.
I KNOW I wrote a story about him and I'm pretty sure this is the photo that ran on the front page of The Missourian. I can't find the clip, though, and this is one of the Google black holes. Even my Shy Reader friend, who can find ANYTHING came up blank.
Are these the fuel docks?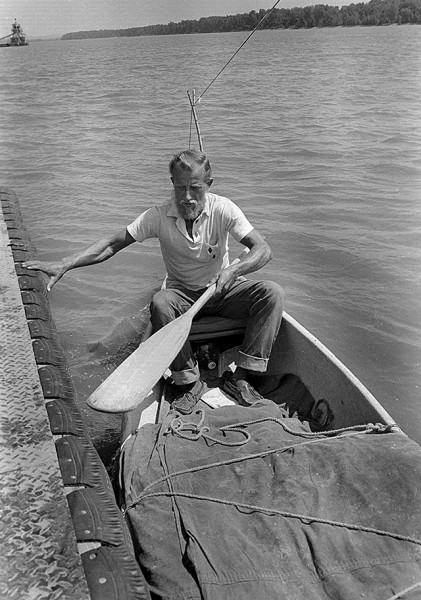 I don't recall anywhere along the riverfront having rubber tire bumpers, so I bet Al pulled into the fuel docks to the north end of Cape. The little object at the top left might have been the sand facility. Ideas?
A laundromat stop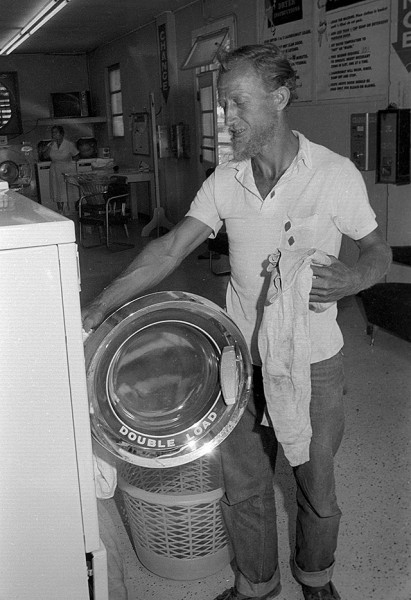 There's a pretty good chance I gave him a ride to a place where he could clean his clothes. I can't think of any place right on the river where he could have done a wash.
People you meet along the way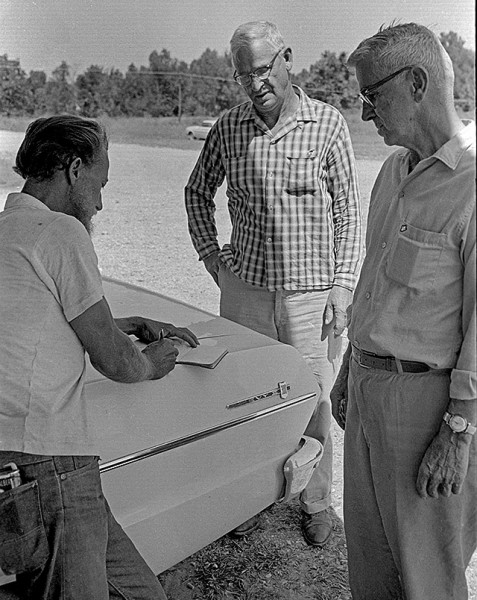 I don't know who these two men are, but it looks like they've earned an entry in Al's journal.
As a cub reporter who got stuck with the Huck Finn beat, I met lots of interesting people. Now that I think about it, here are several I've written about.