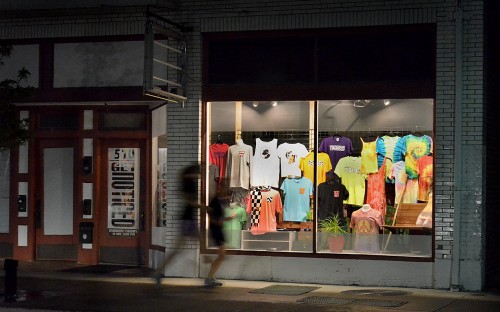 The night I shot the street art on Broadway, I was headed back to put my camera and tripod back in the car when this colorful display at 510 Broadway caught my attention. I fooled around a bit, but could never quite get the right exposure to recreate what I saw with my eye, so I didn't bother to do anything with it.
I took a second look at the sequence tonight and noticed that I had captured a couple of joggers passing by the window. For you photo geeks, I was zoomed to 55mm on my Nikon D7000; my ISO was 6400; the exposure was 1/13 @ f/5.6.
Click on the photo to make it larger.