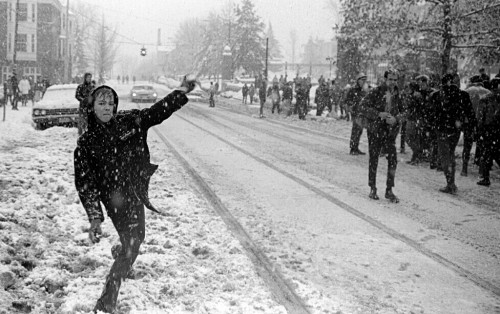 I transferred into Ohio University in Athens from Southeast Missouri State College my junior year. I was lucky to land a slot as staff photographer for The OU Post as soon as I hit campus.
I hadn't been there long when we got what was a pretty hefty snow storm for that area. It was a lot like Cape in that respect: we got promised a lot of snow, but very little ever got delivered.
I pulled these out because it looks like Cape is going to get a big winter storm over the next few days.
Started out with snowball fights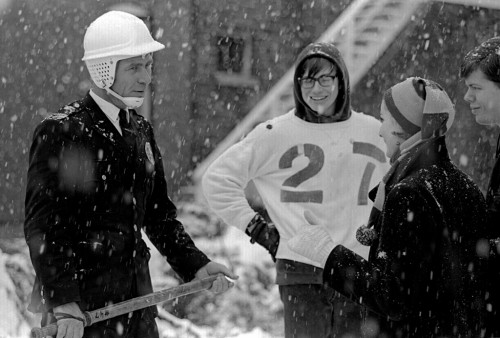 The excitement started with impromptu snowball fights between students. It didn't take long, however, before the Athens cops showed up with their bats and hats. Most of them joined in the fun at first, batting down the snowballs with their riot batons and joking with students.
The fun didn't last long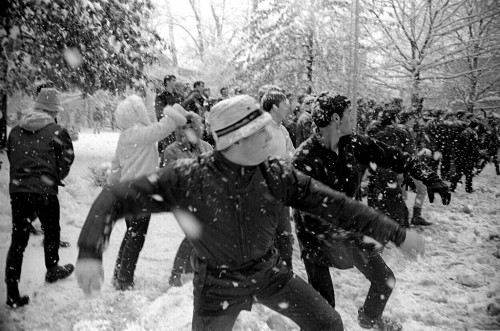 Before long, though, they were vastly outnumbered and it became less fun.
It's time to take back the streets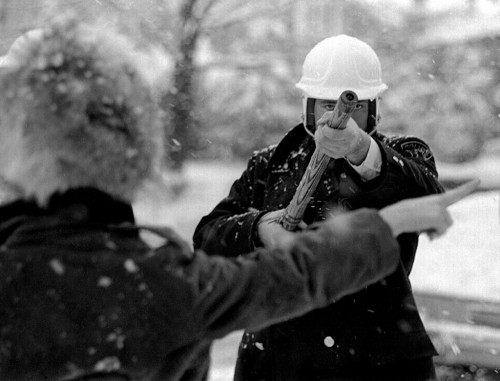 First, there was an organized attempt herd the more orderly students away from the area (even if they really wanted to go the other way).
Order turns to chaos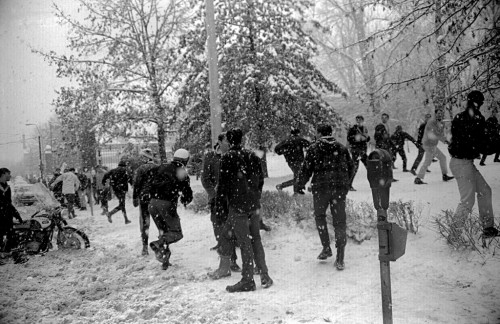 Eventually it became a student vs. police free-for-all.
Let's make snowballs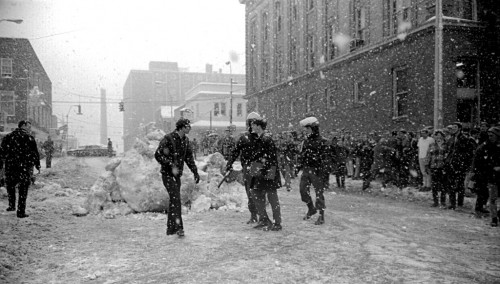 Then somebody got the idea of rolling up some monster snowballs. Before long, there were several five or six-foot iceballs blocking the street. The authorities were not amused.
Call in the big guns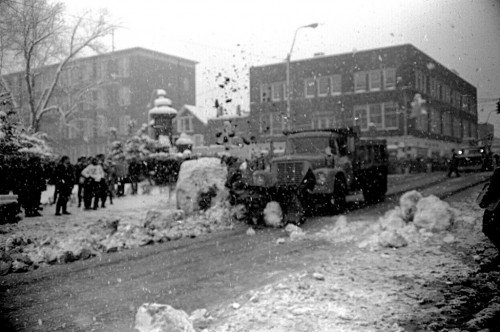 Somebody called in reinforcements in the form of snow plows and a motorgrader.
When an irresistible forces hits an immoveable object, unexpected consequences occur. Several parked cars suffered collateral damage
I think I like this school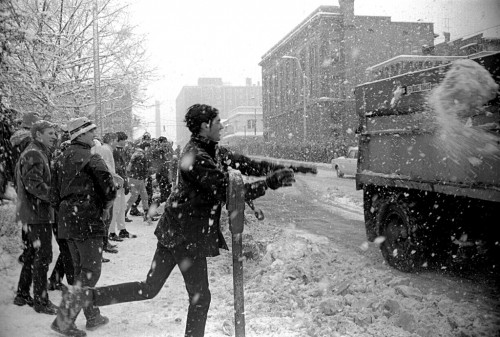 My reaction was, "You know, I think I'm going to like this school. I never got to shoot anything like this at SEMO." Little did I know what was going to be in store for me.
Photo gallery of the Snowball Riot
Click on any photo to make it larger, then click on the sides to move through the gallery.