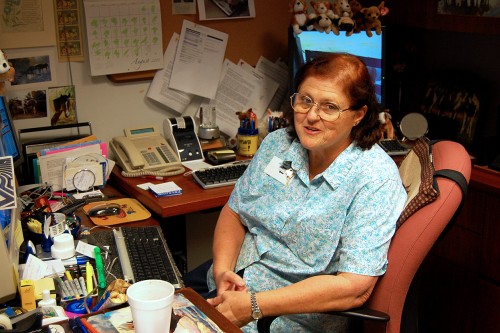 Pat Stephens started at Palm Beach Newspapers in 1965, the year I graduated from Cape Girardeau Central High School. My first newspaper photo was published April 18, 1963, so I started in the ink-slinging business a little before her. The main difference is that I took a buyout in the fall of 2008 and put the newspaper business behind me.
Two days before I walked out the door for the last time, I wandered the building shooting pictures of the people who were special to me. Pat was at the top of the list.
Pat, 69, was on The Post's payroll right up until the day she died, Thursday, April 7, 2016. That's 51 years working for the same company. In contrast, I passed through nine papers (counting high school and college pubs) in four states in 45 years.
Post reporter Sonja Isger wrote an excellent obituary that Pat would have thought was "too much." [I hope it doesn't get trapped behind the paper's paywall.]
The headline was appropriate: "Remembering The Post's Constant Caretaker." She was one of those unsung heroes the public never knew about, but was a big reason your paper hit the stoop in the morning. Reporting, writing and editing the paper is all well and good, but if the ink doesn't get squirted on the toilet paper, it doesn't matter.
An early member of the 20-Year Club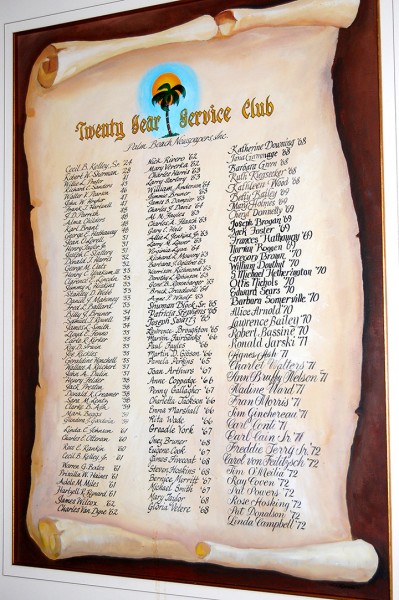 She started in the production department back in the days of hot type, and shepherded it though several confusing iterations of publishing and pagination systems.
Pat shows up in the middle of the middle column listing the earliest members of the Twenty Year Service Club. Click on this, or any of the photos, to make them larger.
Pat became office Mac expert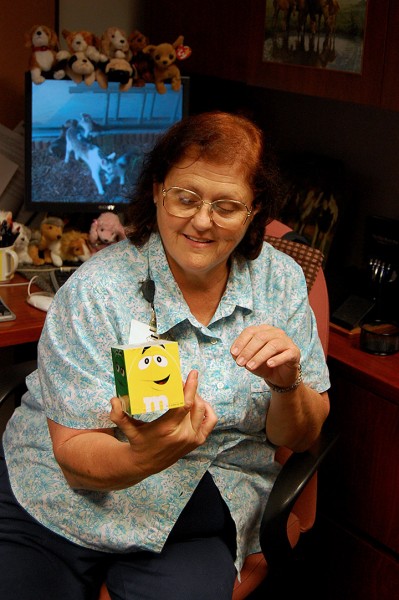 When the paper transitioned from manual to electric typewriters; from hot type to cold type and then to computer-output pages, Pat went along with the ride. The editorial and advertising systems were on Macs, and she became the office expert on them.
As a PC guy, I would mock Macintosh computers (Know why a Mac mouse has only one button? It's because that's as high as a Mac user can count.), but never to Pat. It just wouldn't have been right. She took pride in her equipment.
She loved her one-eyed horse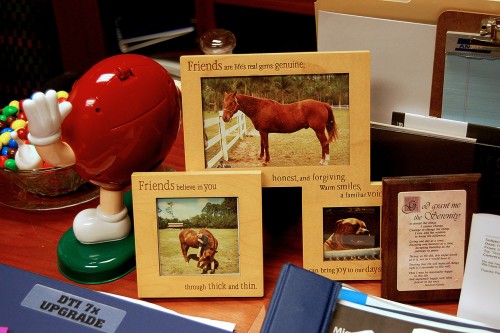 She loved her aging, one-eyed horse, Baxter, and would talk about him often when things were quiet.
Winner of the Purple Cow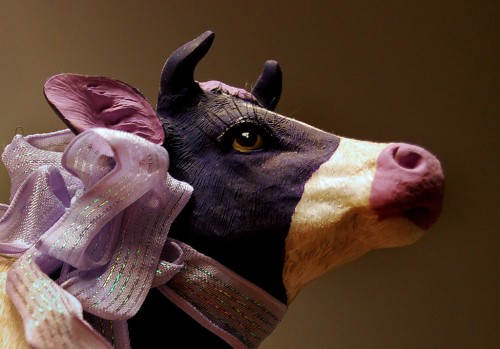 Her hard work won her the company's Purple Cow award, displayed proudly on her bookcase.
I worked a lot of long hours at weird times, but I don't think I was ever in the building when Pat wasn't. If some department manager (usually a new hire with all the answers) would decide that all the world's problems could be solved by shuffling workers from one cube to another, Pat would show up with her gray rolling cart to swap pieces-parts and huge, 24-inch monitors that were so big that you could put four wheels on them and they'd pass for Volkswagens.
At times like this, she might be heard uttering her opinion of such tomfoolery, but then she would mock-slap her face twisting her head from the "force" of the blow.
The pressure relief valve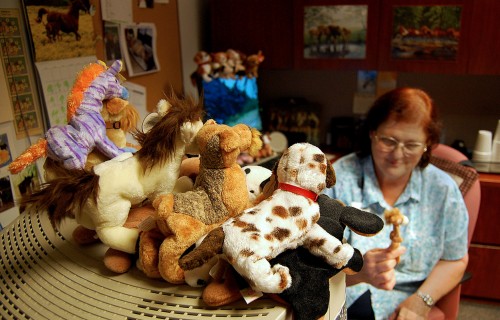 Every paper I worked for had one place and one person you could visit when the pressure lid was about to blow off the cooker. Judy Crow's morgue was that place at The Missourian. (In these more sensitive times, the morgue has been rebranded "the library.")
Pat's office was the relief valve at The Post. Pat would listen patiently as you blew off steam, nodding appropriately at the right times, all the time plying you with her ever-full candy dish. Her office was full of plush animals and pictures of horses and wildlife that would have been kitschy in any other context, but were oddly comforting in Pat's Place.
I always liked this shot of Pat's menagerie keeping an eye on her.
Heaven's candy jars will be full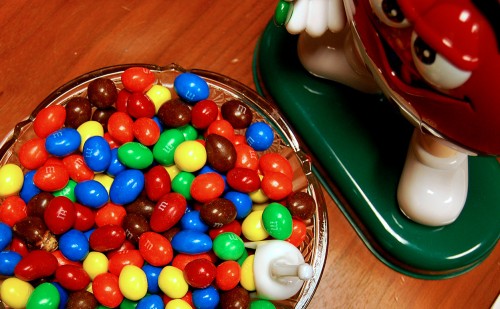 Pat Stephens was probably one of the last generation that could go to work at a newspaper right out of high school and stay at the same place for 51 years. I am proud to have been her colleague and her friend. Heaven will be a better place now that there is someone there to ride the horses and keep the candy jars full.