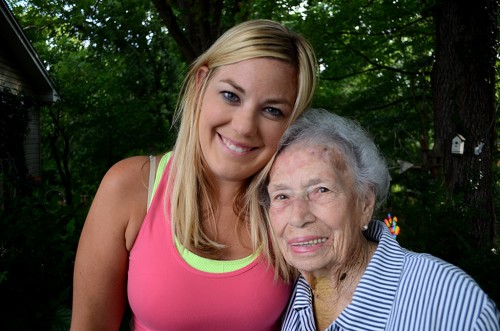 Depending on who you ask, the news that Niece Amy is getting married in Tulsa this weekend is greeted by "Already?" or "It's about time."
Mother has met Ian, the prospective groom, and given the union her blessing.
She wanted to make it out to the wedding, but decided that it was better to build up her strength in Cape than to go through the hassle of flying or an eight-hour road trip. We sent a picture of Mother in her wedding dress to be held up when the group family photos are taken.
Miss Amy through the years
Here's a gallery of photos of Miss Amy of the Steinhoff Tulsa Branch. Click on any photo to make it larger, then use your arrow keys to move through the gallery.