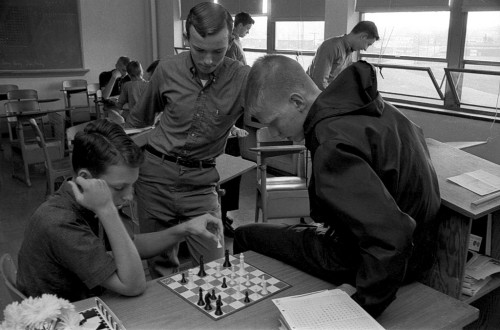 Central High School had activities to appeal to just about every interest. The Chess Club, for example, didn't have cheerleaders, but the 1965 Girardot yearbook pictured 16 members.
Knitting Club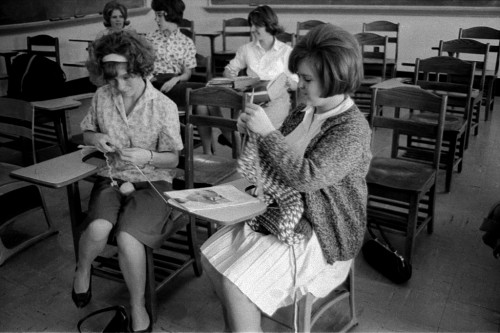 The Knitting Club had 17 members in the yearbook.
Co-Operative Education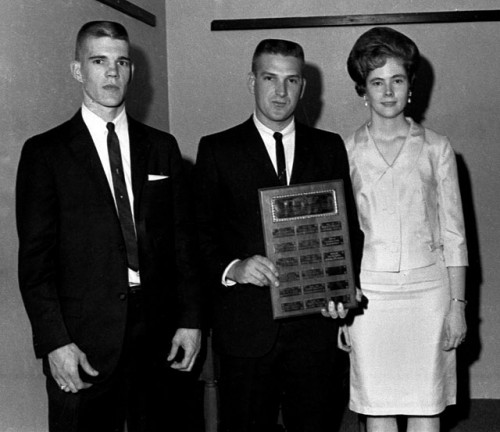 C.O.E, as it was better known, gave students a chance to work with local businesses. About 75 students participated in the program. Paul Reitzel, left, and Vicki Berry, right, received the J. Doyle Summers Award for outstanding achievements in Co-Operative Education in 1965. I don't know who the man in the middle is.
Art projects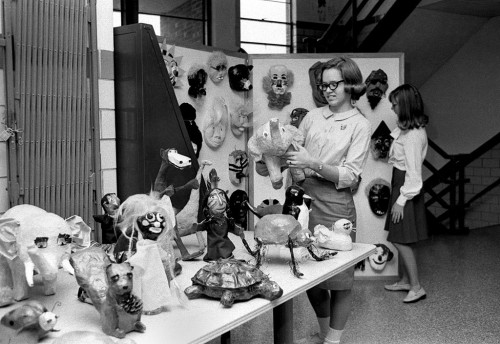 I don't know if these objects were the product of the Art Club (24 members) or Art classes.