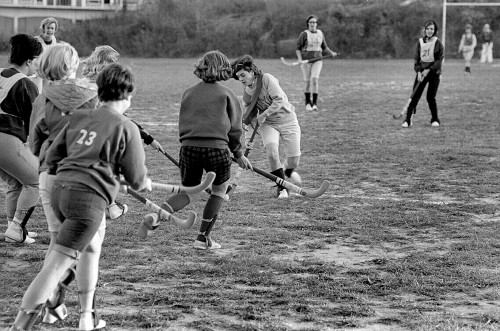 These women students at Southeast Missouri State College seem to be taking their field hockey seriously (although there seems to be some informal chatting going on between competitors in a couple of the frames). These were probably taken in 1966ish.
Field hockey photo gallery
Here are your photos of the players and their fans. The way the spectators are wrapped up, it must have been a chilly afternoon. Click on any picture to make it larger, then use your arrow keys to move through the gallery.