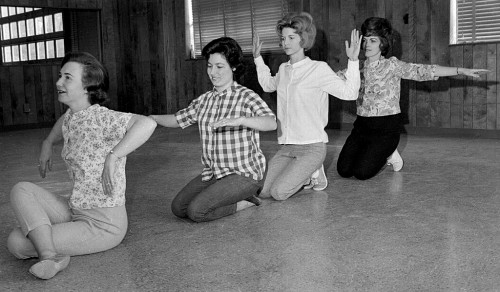 This had to have been a Soc assignment – short for Society assignment. They usually involved going somewhere to shoot women pretending to do something. One thing you could count on was that your subjects had probably just come from the hairdresser.
Hair was a big deal in Cape. If you don't believe me, take a look at the last baby born at the old St. Francis Hospital.
I have no idea what these women were doing. I thought they might have been at Southeast Missouri State College because I have a night shot of Academic Hall on the roll, but a closer look makes me think it might have been a building converted to a dance studio. The mirror on the wall is reflecting what looks like a garage-style door. You can click on the photos to make them larger if it'll help you figure out what you're looking at.
Where'd that guy come from?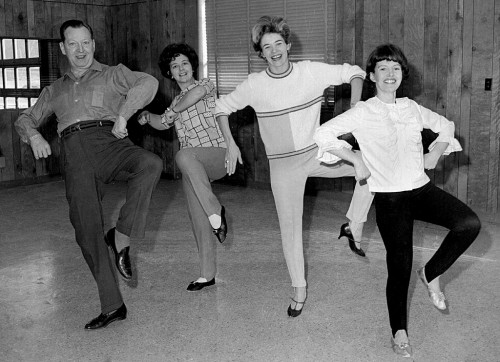 Same place, different women. Where in the world did the guy come from? He looks way too exuberant.
You're on your own on this one. I didn't even know where to start searching for the story.