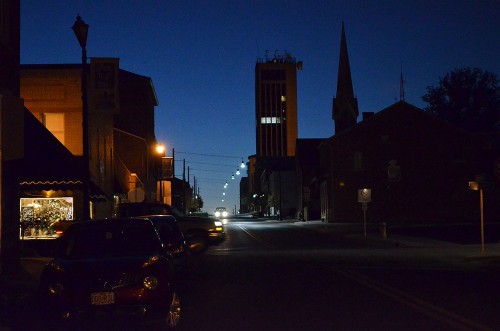 I had a few minutes to kill Wednesday night, so I took a cruise down Broadway to look at the river. When I found out there was a big difference between my nice, warm car and the wind whistling down behind the floodwall, I retreated.
To keep the venture from being a total waste, I popped off a couple of frames looking west on Broadway from between Water Street and Main. This Florida boy has been spoiled by the long warm spell SE Missouri has been enjoying. Another few minutes and I'd have been as blue as the sky.
Here is a collection of Broadway stories I've done over the past few years.