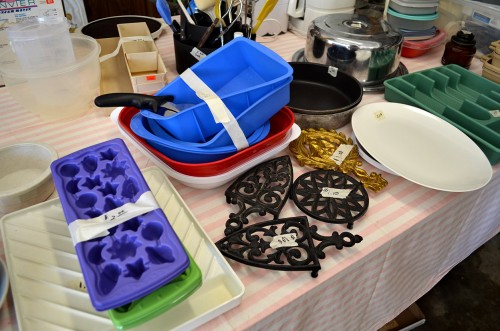 I remember when yard sales first started happening 25 or 30 years ago. Mother and Wife Lila and I would spend weekends buying stuff that would eventually end up in a couple of our own sales.
This weekend, Mother and I hit a big estate sale, a tag sale and several yard sales (some of them more than once.) I'm not exactly sure what the difference is between tag sales and yard sales; they all acted the same to me.
We got some killer bargains: both of us needed new suitcases, a big one for me and a small one for her. We picked up two that looked like they may have made one trip from Phoenix to St. Louis. The blank warranty card was still in one. Cost? About $11 for both.
I have a big box of kid books for a few dollars that'll keep the grandkids busy for a long time. The most immediately useful thing was a decent office chair for $5. It's way better than the funeral home chair I had been using in the basement.
Too busy buying to shoot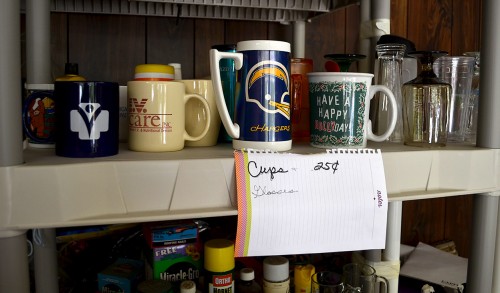 It didn't dawn on me until we were headed out from the last sale with our arms full that I should have been shooting pictures. I don't have many food pictures because I'm too busy eating to muck with the camera, and I was too busy shopping to shoot. Sorry.
What amazes me about yard sales is how many items are still in their original wrapping. Were the items given as gifts? Were they things bought by mistake? You have to wonder if the stuff was bought at another yard sale "because the prices was too good to pass up," but never used.
What's the best bargain you've run across at a yard sale? Do you think they are as good as they were years ago, or has all the good stuff been sold?