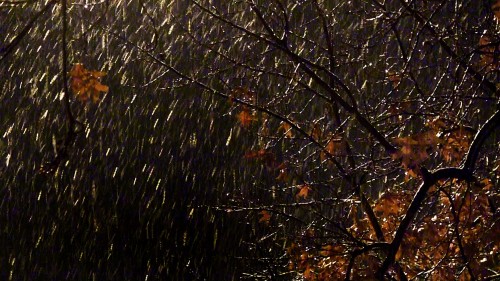 If you've been following my travel saga on Facebook, you've heard me worrying about the weather. Well, the winter storm caught up with me in Athens, Ohio, Tuesday.
Temperatures hovered just above the freezing mark all day, so I got to splash around in cold, miserable rain that was trying to make up its mind. When I sat down to dinner, it was raining with an occasional flake mixed in. Just as I started to get up, I pulled up the weather ap on my tablet. It was clear from looking at the amateur weather stations that the line of 32-degree temps had just hit us.
I called Wife Lila to tell her that huge flakes of the catch-em-on-your-tongue variety were falling from sky.
"Take pictures," she said
"Take pictures," she said. "That's cool."
"You don't understand," I tried to explain to someone in Florida, "the SNOW is cool to look at, but the air it's riding in is COLD."
"Take pictures anyway," was her response. "Shoot video."
"Yes, Dear," was my response (as it should have been the first time she asked. I've been away from home so long my reaction time has gotten slow).
The video is pretty neat
OK, I'm glad she made me do it. The picture at the top of the page is a screen grab from the 37-second video. That's why it's not as sharp as if I had taken it with my Nikon still camera.