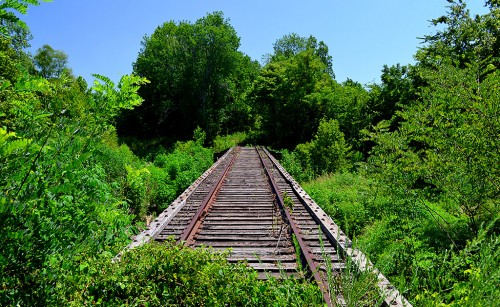 There has been talk of abandoning the St. Louis and Iron Mountain tracks south of Gordonville, so I thought I'd see what kind of shape they were in. When I first started walking across the bridge over Williams Creek, south of CR 228 between Gordonville and Dutchtown, I thought it was in pretty good shape.
That dip doesn't look good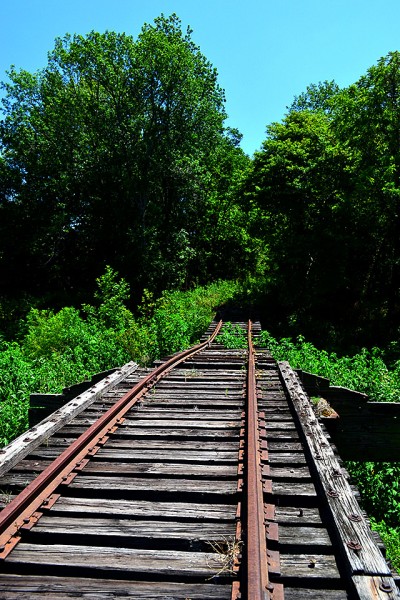 The further I walked south, though, the more I became sure I wouldn't want to be on a train crossing the creek. What's that dip up ahead?
Better get up a head of steam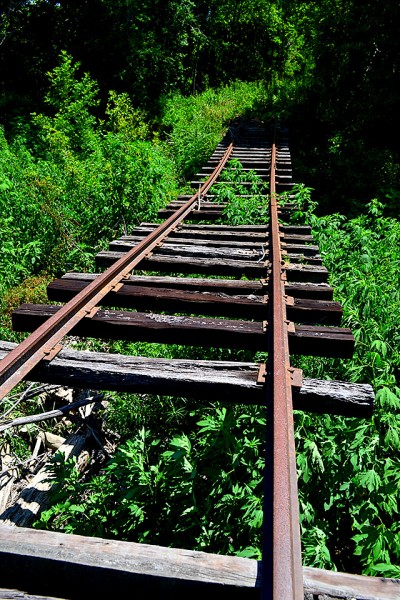 I can hear Casey telling his fireman, "Better throw on more coal. We're gonna need a run at it to jump this."
Photo gallery of Willams Creek bridge
These photos were taken in July and October. Click on any photo to make it larger, then click on the left or right side of the image to move through the gallery. I'll have more photos of the railroad later.