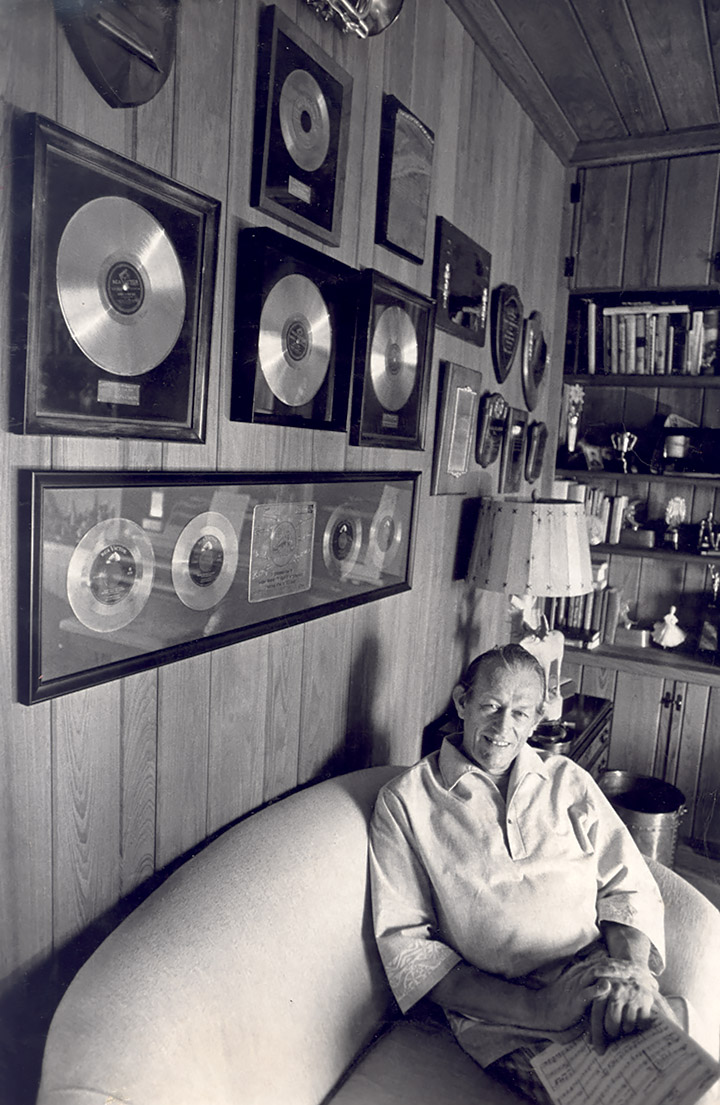 I was the wrong guy to send out to shoot celebrities. For the most part, there was a good chance I wouldn't have a clue who they were, and it was embarrassing to try to dodge around that fact.
Secondly, with maybe one or two exceptions, I never found them to be interesting subjects. They had their public face, and they kept the mask on.
I DID shoot a picture of Sandy Dennis in Palm Beach that captured what thought was her real personality. I sent her a copy, but I don't know if I ever got a response. Maybe I'll run across that shot when I'm least expecting it.
Meet Monroe at home in Jupiter Inlet Colony
Anyway, the photo request in the winter of 1973 said for me to hop on my pony and head up to Jupiter Inlet Colony, a ritzy address, but not quite as hoity toity as just up the road on Jupiter Island proper.
I had at least HEARD of Vaughn Monroe, but I can't say as how I was much of a fan.
He was gracious and easy to shoot. Before I left, he asked if I'd like a copy of his latest album. I usually didn't take anything from a subject, but I sensed it would be rude to say no. I didn't even have the sense to ask him to autograph it.
It may still be in its original shrinkwrap with the rest of the music on my wall of vinyl.