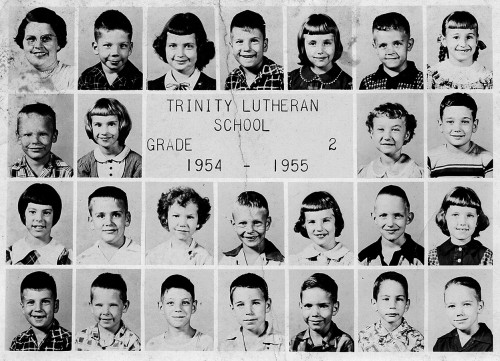 I mentioned yesterday the struggle Kid Matt and I were engaged in to get my computer upgraded. Well, in roughly eight hours, the data will be copied from the old box to the new one. While that's going on, I have limited access to my photo library. To bridge the gap, I did a quick scan of the 1954-1955 Trinity Lutheran School Second Grade class. Click on the photo to make it larger.
Help with the names
One face surprises me. I could have sworn that Miss Gade was our second grade teacher, and I would have sworn that she was a severe, old maid school marm who would never have smiled like the woman at the top left. Maybe we had a substiture teacher on photo day.
I recognize a lot of faces, but I always hate to guess on the spellings (and I hate to leave anybody out), so I'm going with first names and I'm not going to match them up with the photo in all cases.
I see a Ronald, Della, David, Patti, David, Patricia, Judy, John, Bonnie, Jerry, Cheri, James, Nancy, Terry, Mickey, Mike, Donald, Mike and Don, among others. I WILL call out a special apology to David Blattner, at the far left in Row 2 from the top. He really didn't have freckles. The photo just has more spots than I could take out. Oh, yes, there's a Ken in there, too, but he was Kenny in those days.
Picture Day at Hollister School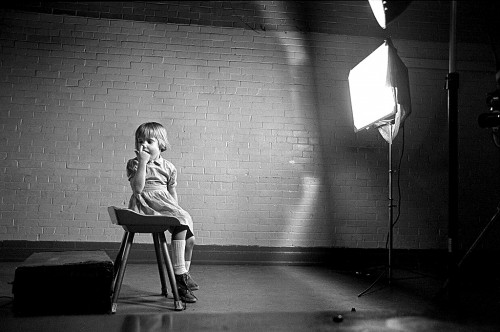 There are stories behind those sweet mug shots of grade school kids. Check out Picture Day at Hollister School in Ohio if you don't believe me. This is a sample.