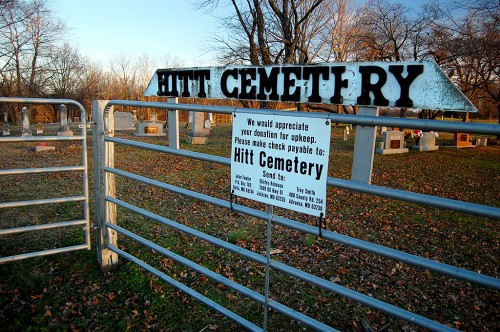 Mother and I were on our way home from Advance or somewhere southwest of Cape when I spotted a side road I didn't recognize near Arbor. I turned north on CR 262, then took a quick right onto CR 261. I found Hitt Cemetery on the south side of the road about a mile further on, just before you get to a curve.
A cold day in December
It was a cold day in December 2011, the shadows were getting long and the wind was whipping around. I put the Hitt Cemetery down on my list for a warmer day, but I haven't been back down CR 261 since then.
Someone named Valerie Holifield took the time to document 75 of the graves in the cemetery. Sue Kinder wasn't listed because Ms. Holifield did her survey in 2002.
I'm intrigued by photos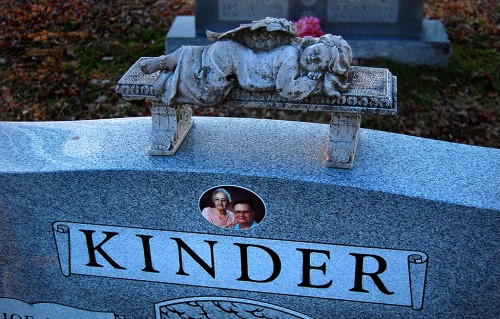 I've been collecting pictures of tombstones with photos on them. Hitt had at least two.
A splash of color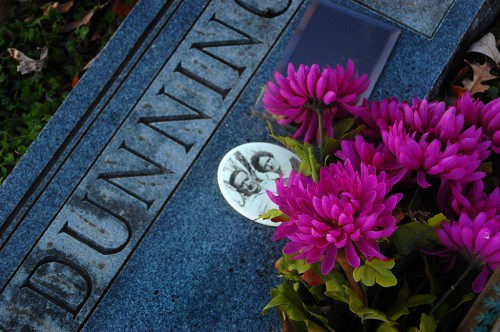 The Dunning marker brought a splash of color to the cold day.
The Find a Grave website has  83 internments listed, with photos of about 41% of them.