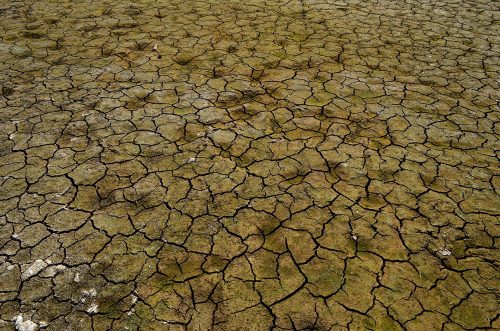 A Facebook friend mentioned that the lake in South County Park was dry. Before I could check it out, The Missourian had an explanation. Photographer Fred Lynch fired up his drone for an excellent story-telling photo, making me feel guilty for not putting mine back together after an unfortunate connection with a telephone line.
Click on the photos to make them larger.
Project will take about two years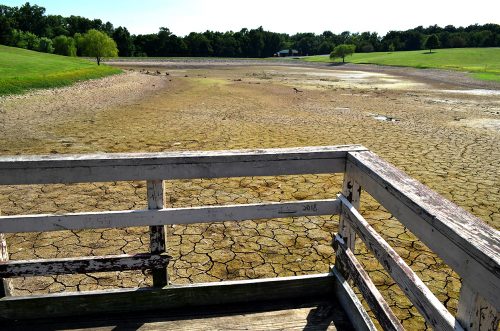 The Missouri Department of Conservation and the county came to an agreement that the MDC would partner with the county to stock and manage the two lakes at the county park.
The latest project will involve draining the south laket, then adding improvements like fishing jetties, a new fishing dock, an island with a gazebo, and lighted sidewalks.
When the lake is refilled, it will be stocked with bass, bluegill, redear sunfish, and channel cat.
Drained more quickly than anticipated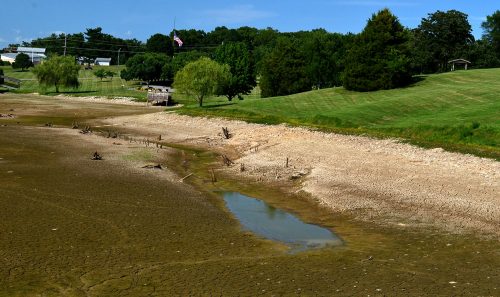 The original plan was to drain part of the lake and allow fishing to go on while earth work was going on.
It turned out that the bathtub emptied faster than planned, which was good for the timetable, but bad for fisherfolks who were looking forward to dropping hooks in the middle of concentrations of fish.
I was surprised that I didn't see any fish skeletons around nor any birds feeding on them. Either they were swept away so fast they weren't trapped in shallow pools, or predators cleaned them up quickly.
Lake was leaking in 2007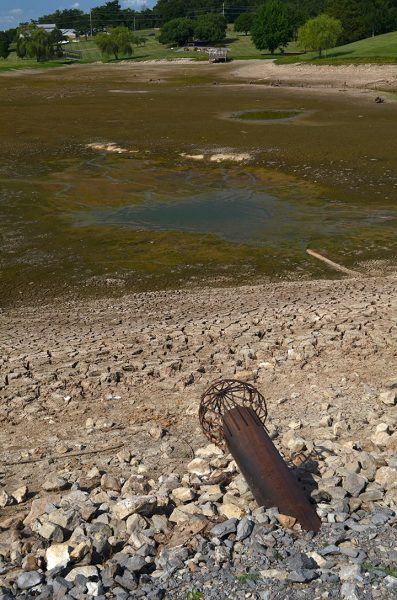 In 2007, The Missourian carried a story that the lake was leaking around an overflow pipe at the south end. I'm assuming it was this pipe, which serves as a secondary path for high water, supplementing the open spillway.