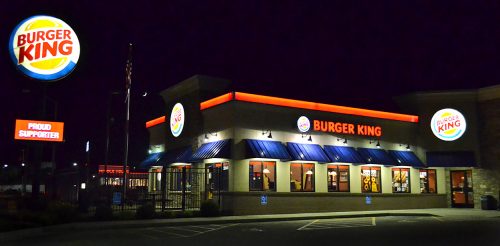 The same night I photographed McDonald's, I thought it would only be fair to knock off Burger King, too. When I searched for the history of the fast-food place, I found a gazillion restaurant reviews, but not a lot of hard information. A 2004 Century of Commerce compendium in The Missourian made note that Burger King Restaurant was established at 2346 Broadway in 1972.
Other business highlights of that year included:
Keys Music moved to 121 Broadway.
A&P Super Market on Spanish Street closed and was taken over by J. Ronald Fischer.
The former Vandeven store on Broadway was sold to Craftsman Office Supply
Speed Equipment Worlds of America Inc. opened in the 2100 block of Broadway.
FindTheData info about BK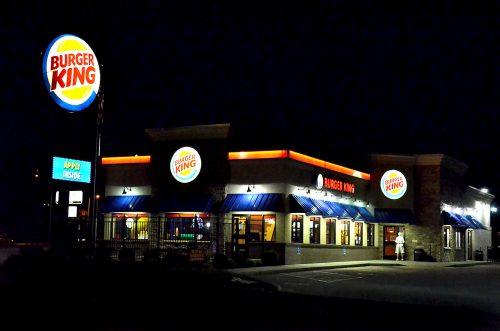 When I searched for 2346 Broadway, an interesting site called FindTheData popped up. It mined public records for information about the property. It looks like most of it dates to 2011.
It is a commercial building with an estimated value of $195,087.
That is 216% higher than the $61,829 average for commercial properties in the 63701 Zip Code.
That places it among the most valuable 20% of commercial properties in the area.
It has 0.66 acres of land, while a typical one has 0.53 acres.
It has moderate flood risk, high earthquake risk, very high tornado risk, and very high hail risk (but has below average hail risk for Missouri, which is one of the most hail-prone states in the U.S.).
Cape is a lower middle class city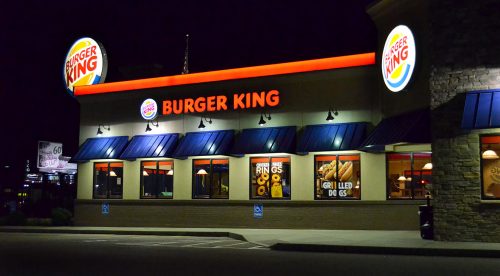 The data site has this to say about the city:
It has about 38,665 residents and is about 28.87 square miles in size.
The city is considered to be lower middle class because a disproportionately large percentage of its households earn between $25,000 and $50,000 a year. [The blue sign in the middle photo was advertising they were hiring for $8.25 an hour, by the way.]
Through geospatial analysis of the company's database, they've discovered Cape Girardeau has a high number of alternative medicine, bars, and gym business types compared to the typical city.
Alvarado was located at Broadway and 61
Oldtimers will remember the Alvarado as being located at what was once the outskirts of town at Broadway and Hwy 61, where the Burger King is now. I haven't found any file photos of the Spanish-style building, but Fred Lynch and Sharon Sanders did a good job in Fred's blog of telling the history of the landmark building.