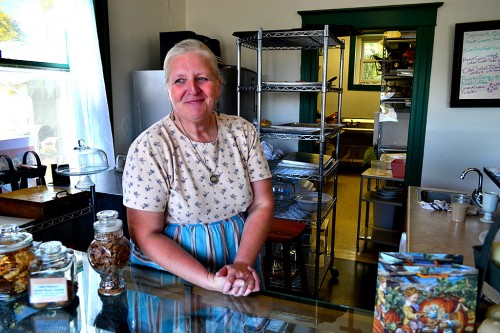 This is the time of year when thoughts turn to pie and presents. Sharon Rose Penrod and her Pie Safe in Pocahontas can help you.
Let me go on record that I support buying from local businesses like The Pie Safe, where most of the ingredients are locally grown. Some of the vegetables come from a 100-year-old garden on on a farm owned by her husband's family since the 1880s.
Pie Safe used to be bank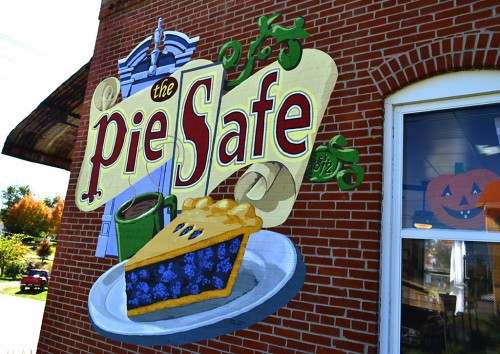 The Pie Safe started out as the Pocahontas Bank in 1910 with deposits of $10,000, but it didn't survive the Crash of 1929. It served a variety of uses over the years, including being an insurance office and a home.
Safe has 24-inch walls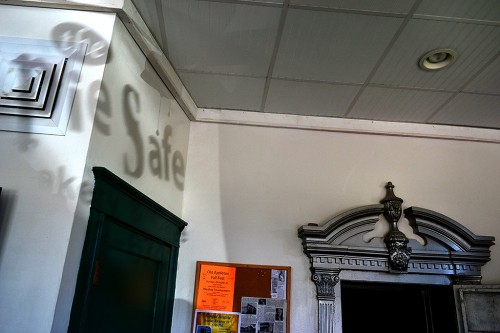 The ornate safe with its 24-inch-thick concrete walls still dominates one wall.
"It found me"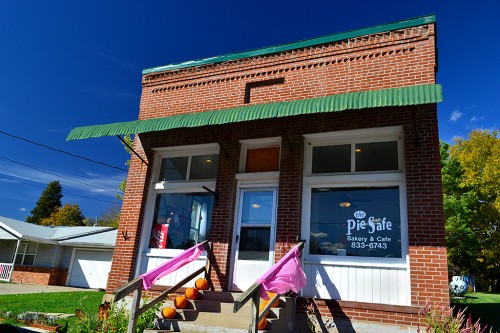 Sharon Rose and her husband, Monte, had been active in Jackson's farmers market when she decided to turn her talent for baking into a business. "I didn't find the bank, it found me," she said of her building. The cafe has been open since June 12, 2012.
No real menu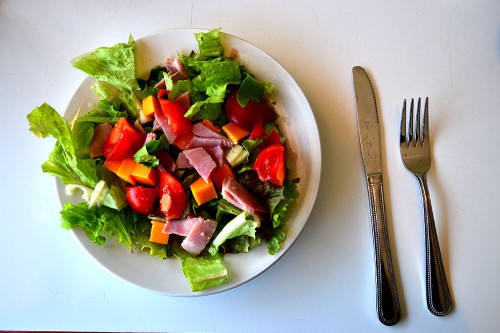 The Pie Safe doesn't have a formal printed menu. There's a whiteboard with the specials scrawled on it, but "some days I run out of stuff, so I'll tell customers, 'Here are the ingredients I have. What would you like to make me out of them?'"
I showed up the other day just before closing time. "I've got my heart set on some of your coconut cream pie (topped with REAL whipped cream, not "calf slobber").
"I don't have any left," she said.
The lip quiver worked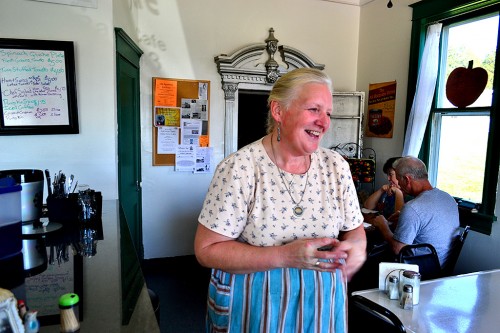 I put on my saddest face and gave her the patented lip quiver.
"OK, I might be able to whip one up while you're eating," she relented.
"I'll chew slowly," I promised.
When I finished up, she said, "I don't think this is going to have time to set up." I offered to eat a piece and take two with me.
"I don't want to sell this"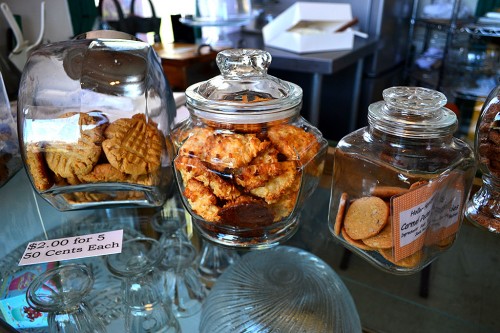 "I really don't want to sell this," she remonstrated. "The whipped cream is sliding into the base. I'm not going to be able to cut it."
"How about if I take the WHOLE pie? I'm headed up to the museum at Altenburg. I can pop it into the fridge in 20 minutes."
Against her better judgement, she let me take it.
For the record, she was right. It never DID set up solidly, but Mother and I didn't care. We were more interested in taste than appearance. We managed to polish it off in two days.
Got her baking skills from mother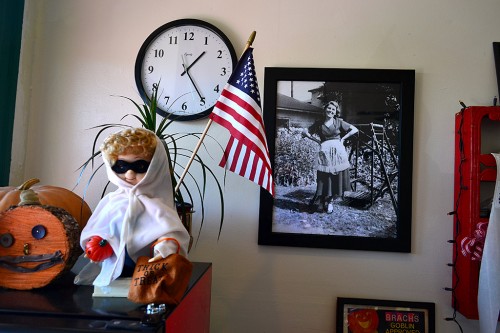 She says she got her baking know-how from her mother, Shirley Schroeder Petschke, whose photos grace the walls.
Where is it?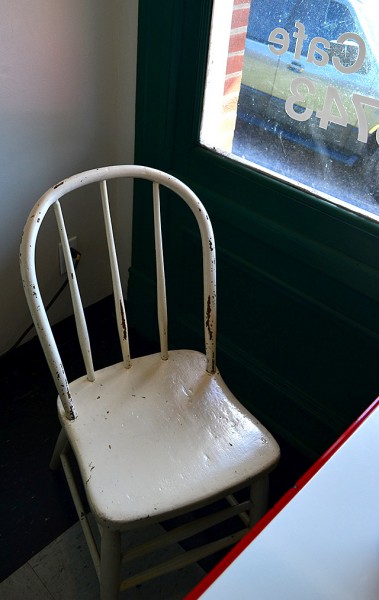 If you can find Pocahontas, which is north of Cape Girardeau and south of Altenburg, you won't have any trouble finding The Pie Safe, which is in the heart of downtown. (Don't blink.)
It's open from 6 am to 2 pm Wednesday through Saturday. The phone number is 573-833-6743. You can send Sharon Rose email at srpenrod@gmail.com
Tell her Ken said "Hi" and to start working on a coconut cream pie for when I come back in a couple of months.
Pie Safe photo gallery
Click on any photo to make it larger, then click on the left or right side to move through the gallery.