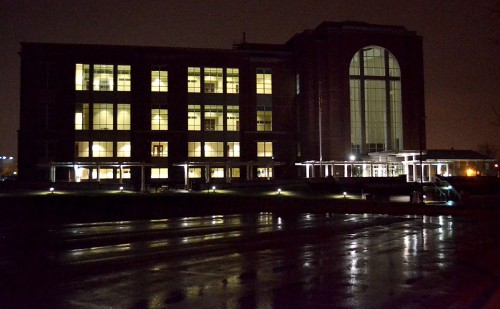 Here is the Rush Hudson Limbaugh Sr. U.S. Courthouse on a rainy April 2 night.
The courthouse has a nifty website, but I couldn't find anywhere on it how much it costs to keep the lights on.
Different view in 2011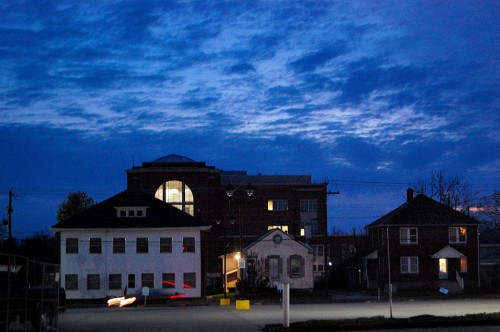 I shot this photo just after twilight in 2011. Click on the photos to make them larger.