I saw a recipe for bacon-wrapped shrimp on the same day I spotted a Schnucks promotion for seafood. I love shrimp, and I love bacon, so this was a good reason for me to put on my pants and venture out into the 106-degree heat index.
The picture shows the result. You can click on it to make it larger and to whet your appetite.
I don't follow directions well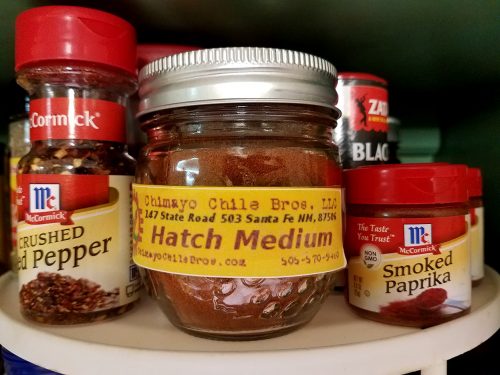 You can read the website's ingredients and directions here.
Like I said, I take liberties with what people tell me to do. Where the recipe called for maple syrup, I substituted honey. I don't particularly like maple syrup, and I thought the honey might stick better when I basted it on the shrimp and bacon.
I usually buy a thick bacon at Sam's, and I've learned that it works best when I leave it in my convection toaster oven for 14 minutes at 400 degrees. I poured off the excess grease at about the half-way mark, and I increased the broiler time by two minutes to make the bacon a little crispier.
Finally, I didn't have any off-the-shelf chili powder, so I reached for Wife Lila's favorite, Chimayo Chile Bros Hatch Medium. It added enough heat that it was interesting, but not so much it overpowered the main ingredients.
I ate half the 20 medium-sized shrimp for supper, and polished the rest off for brunch. It was good enough that I'm going to make some more in the next couple of days.