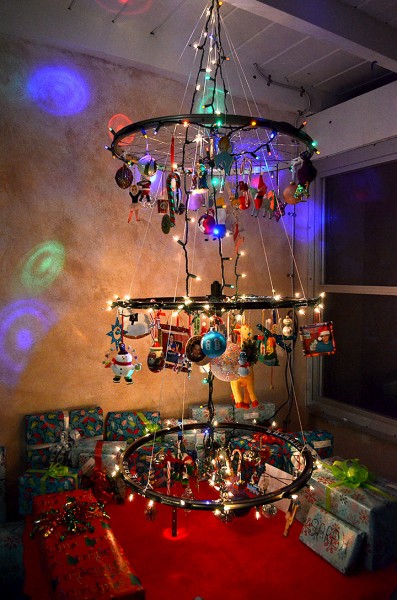 We started a tradition of migrating to Son Matt's on Christmas Eve for Chinese takeout food several years ago. Wife Lila, Sarah and Malcolm and I stuffed ourselves, then gorged on cookies until we could barely move.
Matt and Company had an even more unconventional "tree" than usual this year. It was made out of bicycle wheels. Next year, he says, he'll scout around to find wheels of different diameters so the tree will have more of a conical shape.
By the way, Wife Lila did a really nice job of documenting the ornaments we've collected since our first Christmas in 1969. I wish I had thought of it.
Malcolm was happy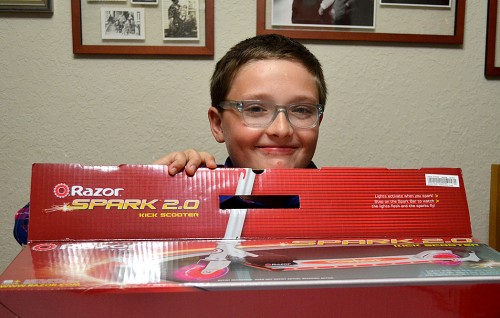 Looks like we picked the right gift for Grandson Malcolm, a Razor Spark 2.0 kick scooter.
They weren't kidding about "Spark"
Here's a photo gallery of Malcolm taking it out for a test drive. Click on any photo to make it larger, then click on the sides to move through the gallery of sparks.
Y'all have a Merry Christmas and a Safe New Year. Thanks for your comments and your support.