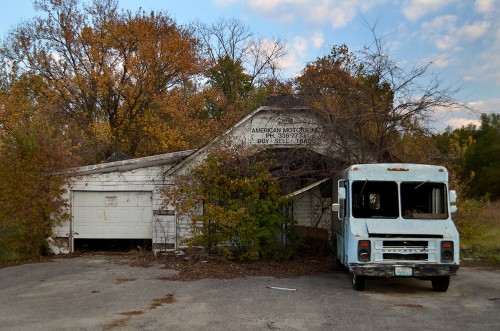 I shot these photos of American Motors November 3, 2013, intending to do some research on the business, but I never got around to it. The building was on S. Kingshighway north of the intersection with South Sprigg and the old Viaduct Court. It was south of John's Metal Iron and Salvage (AKA John's Junk Yard).
It's gone now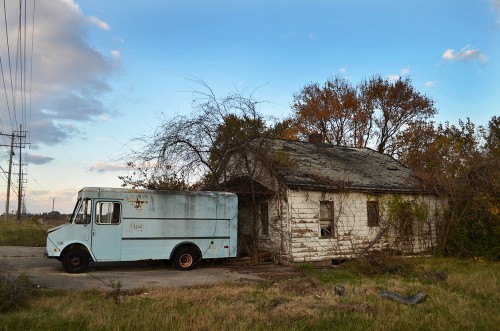 Mother and I took a quick drive down to Dutchtown Monday afternoon, made a quick turn on the old Highway 61 that leads to the Diversion Channel boat ramp to see how much the Mississippi was backing up into the Big Ditch, then headed north on Kingshighway.
When we got to where these photos were taken, Mother said, "Something's missing."
She was right. All that was left of American Motors was the parking lot.
Anybody remember anything about it? I'm sure I was never in there.